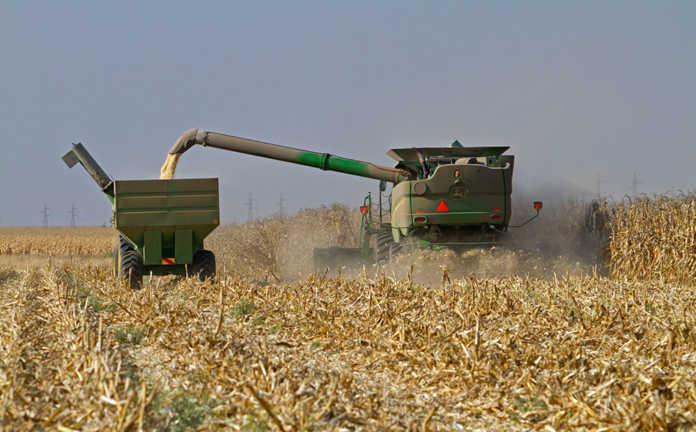 South Africa has entered a recession for the first time since the global economic meltdown of 2008/2009, with the agriculture sector the main contributor to the overall GDP decline measured in the second quarter (Q2).
A recession is defined as two or more consecutive quarters of negative growth. Statistics SA (Stats SA) announced on 4 September that the country's economy had fallen another 0,7% after having already contracted by a revised figure of 2,6% in Q1.
READ 'SA lost R1 trillion in economic growth in past seven years'
"The 0,7% downturn in the second quarter of 2018 was a result of a fall-off in activity in the agriculture, transport, trade, government and manufacturing industries," Stats SA stated.
The agriculture, forestry and fisheries sector was also technically in recession, with production having fallen 29,2% in Q2 and 33,6% in Q1. Stats SA said the sector had contributed -0,8% of a percentage point to GDP growth in Q2 due to a decrease in the production of field and horticultural crops.
The head of Agri SA's Centre of Excellence for Economics and Trade, Dr Requier Wait, said that the delayed harvest in the summer crop-growing areas, linked to a late start to the summer crop season, had played a role the negative results.
He also highlighted climatic challenges such as drought in Western Cape and hail in Mpumalanga.
The recession did not bode well for the man on the street, Wait said. Consequences included a rise in unemployment, an economic slowdown resulting in cost savings, and loss of tax revenue for government.
"Eventually, this will have to be recouped by earning more tax revenue and thus increasing the burden on taxpayers," he said.
READ Diesel tree: fuel for the alternative energy sector
Highlighting the role of agriculture in the economy, Wait said that a large proportion of agricultural output was used as intermediary products in other sectors.
"For this reason, the contribution to the decline from the wider value chain could be larger," he said.
He added that the health of agriculture was important, as the sector was interconnected with the rest of the economy, contributing to GDP and employment.
"The contribution to GDP, if the entire value chain of agriculture is considered, can be […] between 10% and 12%," he said.
Wait said that agriculture could show positive growth in Q3 on the back of potentially large harvests for grain and increased sugar cane production. He also anticipated improvements in the livestock sector.