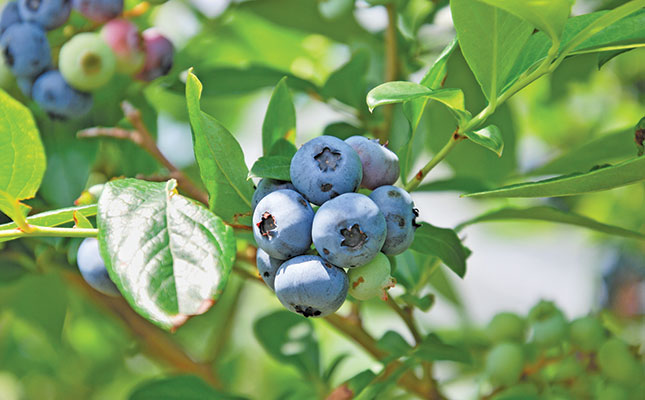 According to Elzette Schutte, operational manager of BerriesZA, a blueberry crop of 36 000t had been forecast for the 2021/2022 production season, up from 20 000t in 2020/2021. Schutte attributed this to new blocks of blueberry orchards in the Western Cape coming into production.
The export estimate for South Africa's upcoming blueberry season was about 25 000t, or a 58% increase from the previous season's 15 800t.
READ Irrigation systems for undercover cropping
According to Schutte, the main destinations for South African blueberries were markets in the UK and the EU. She said the demand from these markets was still very good, but was depended on whether the berries were of good quality.
According to a recent overview of the global blueberry market on Freshplaza.com, the demand and consumption of blueberries remained good across the board. However, some European production regions were facing constrained supplies due to recent cold spells, which negatively affected the crop.
READ Four niche crops to boost your cash flow
The report indicated that the strong demand for blueberries coupled with lower production volumes in many countries could result in high prices for blueberries this season.
Schutte told Farmer's Weekly that it was still early days, and stressed that as with all other commodities, it was about getting quality fruit to the market at the correct time.
She pointed out that stakeholders were also still concerned about the impact of COVID-19 restrictions on the industry. Last year, berry exports were disrupted due to limited air freight availability, as well as high air freighting rates.
"Currently, we still face limited flights from Cape Town International."