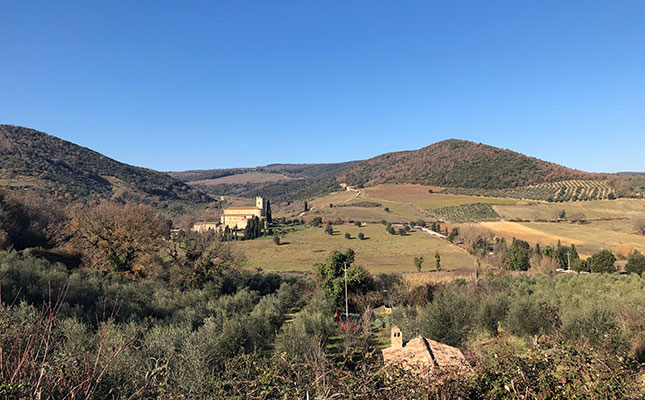 Negotiations about sweeping reforms to the EU's Common Agricultural Policy (CAP) is being concluded this week.
The Gaurdian reported that the bloc will be introducing significant changes to farming subsidies in an effort to halt the declining number of small farms and protect them from "the intensification of agriculture fostered by decades of previous policies".
This followed three years of deliberations between members of the European Parliament and the European Commission, which were aimed at reforming the bloc's farming subsidy programme, and bringing agriculture in line with EU's environmental goals.
"We are reaching the finishing line," German agriculture minister Julia Kloeckner said, after agriculture ministers from EU member states began talks in the last week of May.
EU agriculture commissioner Janusz Wojciechowski, told The Guardian: "My intention is that this process of disappearing small farms should be stopped. The European food sector in the past was based on small farms, and it should be in the future as well.
"There is an understanding among legislators, [the EU] Parliament and the EU Council that we need to better protect our small and medium farms; it's very important for food security, and better for the environment, climate change and biodiversity."
Of the €387 billion euros allocated in the EU budget for 2021 to 2027, nearly a third would go to payments for farmers and support for rural development from 2023.
Frans Timmermans, vice-president of the EU Commission and its climate policy chief, previously said that 80% of CAP payments went to 20% of the beneficiaries, with large landowners and agro-industry companies profiting, while family farms "get the short end of the stick".
According to The Guardian, proposals under discussion could cap the amount of cash each recipient received, or would require countries to redistribute a part of their CAP funds to smaller farmers.
Commenting on the negotiation, Pekka Pesonen, secretary-general of the European farmers and agri-cooperatives group Copa Cogeca, said the reforms had to ensure that Europe's farmers remained competitive.
"We are facing international competition that clearly doesn't follow the same set of rules that European farmers have to comply with," he said.
A 2017 report by Eco Ruralis, a grassroots association for small farmers, stressed that across Europe small farms were disappearing.
"More than two-thirds of all farms in Europe have less than 5ha of agricultural land, and more than half have a standard output of less than €333 per month, before production costs are even deducted," lead author Meike Fienitz said.