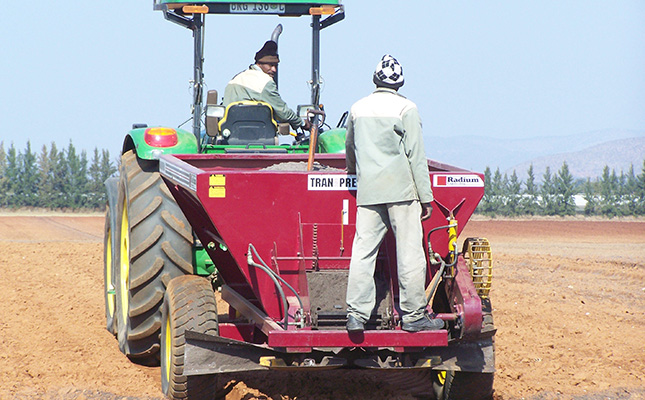 South African farmers will now have direct access to advice and assistance with labour matters, while being represented on several national labour forums.
The main motivations behind the recently signed partnership between the National Employers' Association of South Africa (NEASA) and the Southern Africa Agri Initiative (SAAI), are escalating political tension on farms, the relationship between farmers and long-term trans-generational workers, as well as ever increasing mechanisation and digitalisation.
This was according to Dr Theo de Jager, SAAI chairperson, who told Farmer's Weekly, that in addition to attending to labour issues in agriculture, the partnership would also represent the industry on several national labour forums.
"Political tension on farms is a reality, especially where trade unions are involved. Coupled with issues such as tenure and permanent occupancy of workers, political strain and pressure have become a reality, [and] farmers have to deal with more and more. That is why more extensive representation is so important," he said.
According to a statement released by NEASA, the organisation has 26 offices countrywide, which could provide SAAI members ready access to support and expertise in terms of labour issues.
De Jager said this was of particular value in rural areas where the loss of job opportunities due to mechanisation and digitalisation in agriculture also severely affected local economies.
"In terms of our partnership, SAAI and NEASA will work together to support and retain small businesses in rural South Africa. We are also committed to address the matter of trans-generational farmworker families, and to empower them and their families for the future," he said.
The partnership afforded small and medium agricultural businesses and farming enterprises representation at the National Economic, Development and Labour Council (Nedlac), Business Unity South Africa (Busa), and the Department of Employment and Labour.
"Of all forms of administered costs and investment-unfriendly policies hampering competition in the agriculture sector, labour issues in social, political and safety terms are the most sensitive and often emotional bones of contention in the public discourse," said De Jager.
According to him, the industry could create even more jobs were it not for poor policies. To that effect, NEASA and SAAI had already joined forces on issues such as the farmworker minimum wage and land expropriation without compensation.