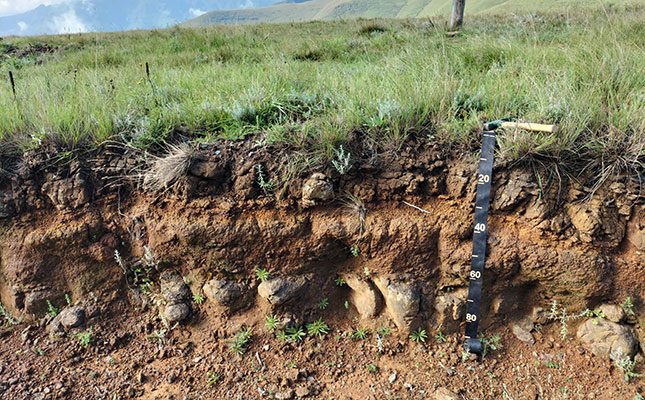 According to Prof Giel Laker, retired soil science academic and former president of the SSSSA, it was founded on 27 April 1953.
"It is open for soil scientists from anywhere in the world. This is especially relevant for soil scientists from our neighbouring countries," said Laker, who was a founding member.
He told Farmer's Weekly that the mission of the SSSSA was to promote the advancement of soil science and soil technology as well as the responsible practising thereof with the view to the long-term, sustainable utilisation of the environment.
"Southern Africa is located, in terms of soils, in a relatively dry, hot, mid-latitude region of the world. The soils are of much poorer quality than the deep, inherently fertile soils dominating countries at high latitudes in the north and in Argentina," he said.
The SSSSA has from its inception maintained close ties with the International Union of Soil Sciences, Laker added.
According to him, Southern Africa's climate and unfavourable profile led to the dominance of shallow and unstable soils that are highly vulnerable to serious soil degradation due to crusting and subsurface soil compaction. Southern African soils are also inherently infertile.
Ongoing research is therefore critically important to find solutions relevant to the unique soil problems in South and Southern Africa. As part of its research mandate, SSSSA has initiated and supports several important publications. These included the South African Journal of Plant and Soil, and an important taxonomic soil classification system for South Africa.
The first version of the classification system was published in 1977, with revisions published in 1991 and 2018. Laker said soil classification was indispensable for sound land suitability evaluation and sustainable land use planning.
Members of the SSSSA furthermore have made significant contributions to international soil science. They have upon invitation contributed to major international projects and programmes and working groups, including programmes of the UN's Food and Agriculture Organization as well as its Environment Programme and UNESCO, the UN's agency for education, science, culture, communication and information.