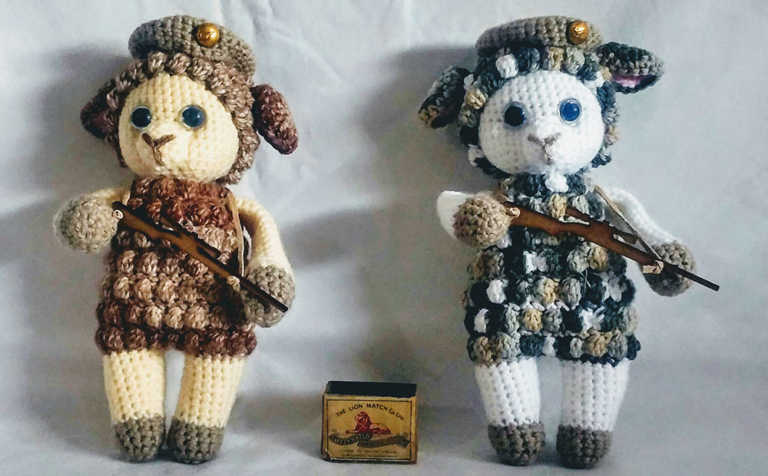 Farmers' Weekly has put the plight of the drought-stricken farmers in Sutherland on the international map.
This follows our publication of Sutherlands' Save the Sheep news story. The article has elicited reaction from as far afield as Belgium and the US, said Save the Sheep co-ordinator Sybil Visagie.
"Shortly after the article was published on the Farmers' Weekly website we received an order for 100 pure wool sheep from the International Wool Textile Organisation, situated in Belgium. This was followed by an email from the Sheep magazine in the US, requesting a news release from us on the matter," said Visagie.
The women of Sutherland in the Karoo came up with various innovative ways to raise funds to alleviate the plight of the drought-stricken farmers in the district.
Through their Save the Sheep project, which commenced in November 2017, they have raised in excess of R200 000 to buy maize and contribute towards the transport costs of animal feed to the region.
The order from Belgium means a marked financial injection for the Save the Sheep initiative.
The women of Sutherland have also crocheted and sold hundreds of sheep of between 20cm and 30cm in height so far.
Their product range includes a series of the main breeds farmed in the district, such as the black-headed Dorper, the Merino, the white-headed Dorper and Meatmaster.
The range has been expanded into a series of characters such as 'braai sheep', an 'angling sheep', a 'hunting sheep', a 'rugby sheep' and a 'tennis sheep'. The wives of farm workers are crocheting woollen mats.
Hester Obermeyer, one of the drought relief co-ordinators, said donations of animal feed shot up after the article was published.
"There is no way we can ever thank the Farmers' Weekly team enough for the role you played in rendering assistance to us in our effort to help the drought-stricken farmers," she said.
For more information, please contact the Save the Sheep marketing manager, De Manndi Symington at [email protected].