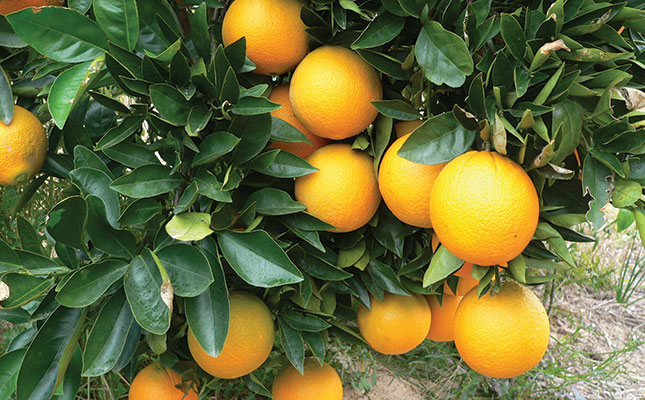 The membership of the recently-launched World Citrus Organisation (WCO) has increased from seven to 14 countries.
These countries represented 70% of global citrus exports, and the WCO thus now presented a powerful platform for dialogue and action for citrus-producing countries.
"This organisation has been a long time coming. Other fruit industries such as apples, berries and pears formed international bodies years ago to keep up interest in their products. Some of the main objectives of the WCO are to increase the market share of citrus worldwide, improve the competitive edge, and to introduce new products to consumers," according to Justin Chadwick, CEO of the Citrus Growers' Association of Southern Africa (CGA).
The WCO was formed in October 2019 and was an initiative of the CGA and the Spanish Lemon and Grapefruit Interbranch Association (AILIMPO), and was established to act as a facilitating body between member countries.
At the time Argentina, Chile, Italy, Morocco, Peru, Spain, and South Africa joined forces to form this global citrus platform.
Australia, Bolivia, Brazil, Egypt, Greece, Portugal, and the US have now also agreed in principle to join the organisation, he said.
The WCO will be administered by the European fresh produce association, Freshfel Europe.
According to Chadwick, the global citrus industry had recently been faced with extensive challenges, including overlapping production seasons.
In addition, increased competition between the citrus industry and other fruit categories, as well as stagnating fruit consumption, also posed challenges.
South Africa is the second largest global exporter of citrus fruit, with the industry earning R20 billion annually, while supporting 120 000 jobs.
"The formation of the WCO is set to support further exports to the rest of the world, and create sorely needed local jobs and economic growth," Chadwick said.
He said the next meeting of the organisation, where the formalities for the foundation and future structure of the organisation would be formalised, would take place in February 2020 at Fruit Logistica in Berlin, Germany.