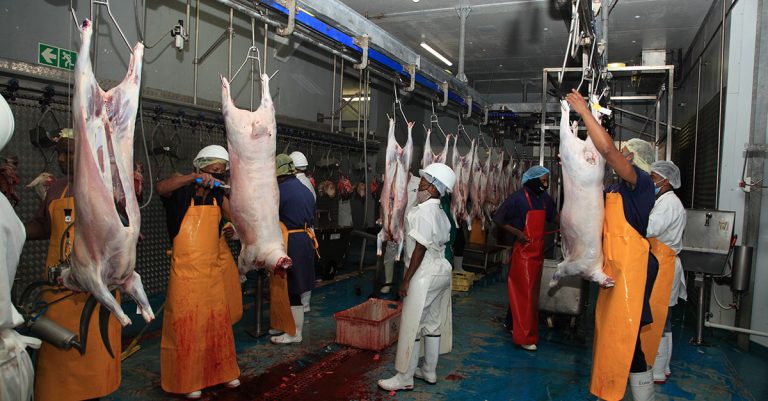 The consumer price index (CPI) for October remained unchanged at 5% as recorded in September, with the monthly inflation rate also holding steady at 0,2%, according to Statistics South Africa.
Overall, food inflation fell to 6,7% year-on-year in October, after reaching a 54-month high of 7,4% in August.
READ How two brothers built a R100-million farming business in 10 years
Dawie Maree, head of agriculture information and marketing at FNB, said it seemed as if food inflation may have reached a turning point and would level out going forward, although transport inflation, which jumped 10,9% in October 2021 compared with October 2020, could negate its impact on headline inflation.
"Food prices are still very high, with most consumers feeling the pinch. The 23% hike in fuel prices since October 2020, will add pressure on expendable income, resulting in a move towards staples and cheaper protein sources, which could be good news for the pork and poultry industries."
He ascribed the decline in food inflation to a slowdown in price growth across most food categories, particularly bread, grains and meat.
Bread and grain inflation fell to 3%, after reaching a 12-month high of 5,1% in January, while annual meat inflation reached a three-month low of 9,1%.
Polony recorded the highest annual increase of 16,1%, followed by a 13% increase in individually quick-frozen chicken pieces.
Oils and fat prices recorded an annual rate of 20,9%, representing a sixth month with the rate above or at 20%, with margarine spread in a tub, brick margarine, and peanut butter recording the largest increases.
Dr Hester Vermeulen, manager of consumer analysis at the Bureau for Food and Agricultural Policy, said the key drivers of food inflation were nevertheless still at play.
"[Livestock] producers are continuing with herd rebuilding, which along with high input costs, have kept retail prices [of meat] at elevated levels. September slaughterings are about 3% down compared with the corresponding period in 2020."
Global factors that have led to high oil and fat prices were also expected to remain in place for the foreseeable future, which included high demand for oilseeds used as feedstock for biofuel, strong growth in global energy costs, specifically crude oil prices, and supply constraints over the year in key producing areas, according to Vermeulen.
The situation was being exacerbated by the sharp increase in shipping costs, which was further driving up imported vegetable oil costs.
Over the past month, there had been a significant uptick in vegetable inflation of 6,3% month-on-month, and 7,2% year-on-year, particularly due to high potato prices that resulted from low supply levels during September and early October.
Vermeulen said that volumes had increased significantly since then, and prices were now more than 30% lower than in early October.
"We expect vegetable prices to come down, and as a result, cause inflation for this group to trend lower for the rest of 2021."