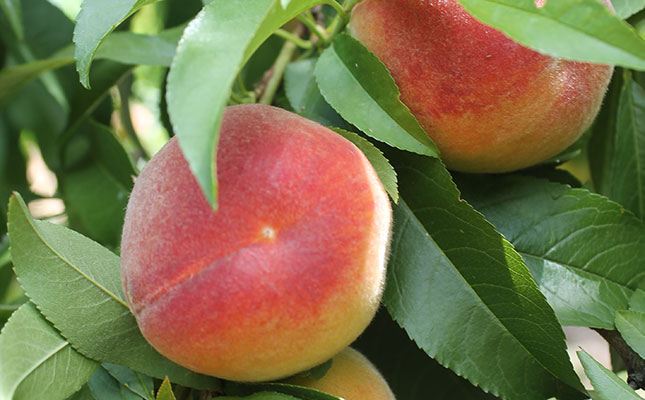 The South African stone fruit industry is forecasting improved volumes for the 2019/2020 season compared with last year.
However, the industry emphasised that the continued effects of the drought in some production areas and adverse weather during pollination had affected the crop's full potential.
Industry body Hortgro said it expected the total stone fruit crop for the 2019/2020 season would come in at just over 17 million cartons, slightly higher than last season's yield of around 15 million cartons.
It was expected that nectarine production would amount to 4,7 million, 2,5kg cartons, for a 17% increase on last season's crop.
Hortgro attributed this to a more normal water regime, higher yielding cultivars and young orchards coming into production.
Plum production was predicted to increase from 8,79 million, 5,25kg equivalent cartons to 10,15 million cartons.
"At this stage, the increased volumes are mainly driven by young orchards coming into production and producers having more available irrigation water. This 15% increase is, however, still below the three-year average," said Hortgro.
Despite also being slightly below the three-year average, peach production was expected to increase from 1,83 million, 2,5 kg equivalent cartons to 1,9 million cartons.
Apricot production was projected to drop from 574 935, 7,5kg equivalent cartons to 543 533 cartons as farmers were removing orchards due to adverse weather. According to Hortgro, the majority of apricots were produced in the Klein Karoo, where rain was critically needed.
Mariëtte Kotzé, operations manager at Hortgro, told Farmer's Weekly that the total fruit and wine production in the area had dropped 30% over the past three seasons due to the drought.
"The loss of revenue for the last two seasons was estimated at R119,4 million," she said, adding that the lack of fresh water in the area also caused soil deterioration due to salinisation.
Kotzé stressed that there was no quick fix to the damage the drought had brought on the agriculture sector in the Klein Karoo, and it would take several seasons for the area to recover.