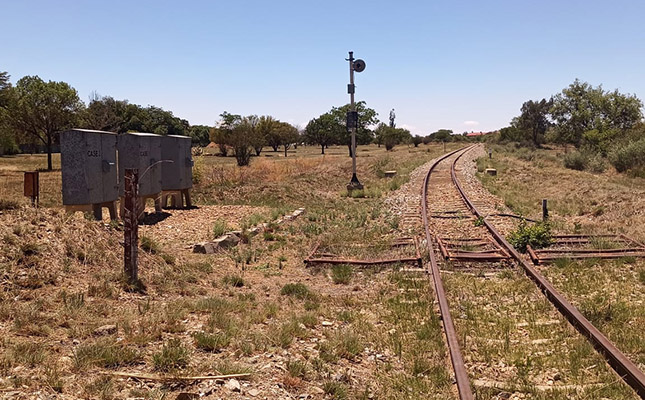 Transnet lost more than 1 000km of copper cable to theft during the first 10 months of this year.
This was according to a statement by Transnet Freight Rail (TFR), in which Clement Maphaba, manager of TFR corporate affairs, said the theft of overhead cables and the vandalism of Transnet property reached unprecedented levels between January and October 2021.
In excess of 600 theft and vandalism incidents had been reported each month since the beginning of the year, with approximately 55km of cable stolen between 29 October and 10 November alone.
The consequences of cable theft were not limited to financial losses, but often resulted in tragedy, Maphaba said.
"A security officer was ambushed and fatally injured at the Natalspruit Depot in Germiston. The rampant theft and vandalism have had a severe impact on freight movement, and [therefore] a direct impact on TFR's and customers' revenues, as we cancel trains daily," he added.
Maphaba stressed that the losses could never be recouped. The incidents ranged from the theft of copper cable and the vandalism of substations, to the theft of wiring and cables from locomotives, theft of wooden rail sleepers, and other malicious damage.
The damage ran into hundreds of millions of rands. So far in 2021, TFR had cancelled 1 190 trains as a direct result of security-related incidents. Many of the incidents took place in high-traffic and high-volume corridors, where major bulk commodities were being transported.
Francois Strydom, chairperson of Agbiz, said these crimes had a direct impact on the South African agriculture sector.
During the past 20 years, the country's infrastructure had deteriorated to an alarming extent, a situation that was further exacerbated by criminal activity, Strydom said.
"In South Africa, because of this decline, it is [twice as] expensive to transport commodities such as grain by rail compared with transport by road. In the rest of the world's grain-producing countries it is, on average, four times less expensive to transport grain by rail than by road," he added.