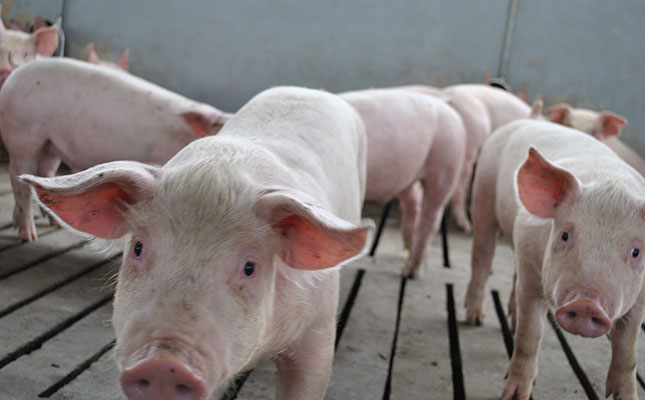 There are large gaps in the available agricultural production data, particularly when it comes to the contribution of smallholder farmers to the informal agricultural economy in South Africa.
A broad, co-ordinated effort was therefore needed to gain the necessary insight into the sector, according to the managing director of the Bureau for Food and Agricultural Policy (BFAP), Prof Ferdi Meyer.
READ Hard times ahead for farmers, despite short-term gains – BFAP
During the recent virtual launch of BFAP's Baseline Agricultural Outlook for 2020 to 2029, Meyer said that government, the public sector, the agriculture sector, and researchers needed to collaborate to "unpack and truly understand" the informal farming sector.
A study recently undertaken for the South African Pork Producers' Organisation (SAPPO), for example, estimated that the total informal pig herd comprised about 893 000 animals.
"[According to] conservative reproduction estimates, the estimated stock value of the informal herd is R1,2 billion, generating an income equivalent to 29 550 livelihoods," the report stated.
READ Stats SA adjusts 'food poverty line' to R585 per month
Previous studies that attempted to quantify the value of agricultural contributions in the informal sector as a whole, including by Aliber et al in 2011, estimated it at R13 billion.
This was based on Statistics South Africa's (Stats SA) 2010/2011 Income and Expenditure Survey, and equated to about 10% of the gross value of production in the commercial sector.
The BFAP report highlighted that although poultry and cattle represented the largest livestock sectors in South Africa, pigs were also a valuable contributor to food security. Surveys or census data focussed on VAT registered farmers did not, however, provide an accurate picture of this.
The report cited a Stats SA Community Survey in 2016 that indicated over 210 500 households were engaged in pig farming in 2015. This represented "an increase of 87% from the [about] 112 680 reported in 2011".
"Amongst these households, 91% kept 10 pigs or [fewer], with 28% keeping only a single pig and 36% keeping two to three pigs," BFAP stated.
Meyer and the manager of commodity markets and foresight at BFAP, Tracy Davids, stressed that data on the informal sector was important when it came to policy development.
This was particularly relevant in the current planning phase associated with the development of the Agricultural and Agro-processing Master Plan.
Accurate data on informal production, they said, would assist in formulating plans in line with transformation and development priorities.