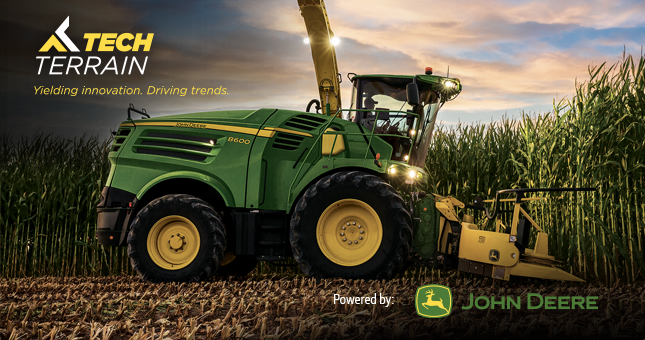 Optimal animal production depends on high-quality feed and to produce a steady and affordable supply of animal feed requires experts and high-tech equipment.
In this week's episode of Tech Terrain Tony Ndoro talks to Richardt Venter, an international silage consultant at AgSci, about some of the trends and developments in making good quality animal feed and how technology fits into the world.
Tech Terrain visits Hurwitz Farming and speaks to Jarren Hurwitz about their experiences in making their own silage and what factors to look out for when considering silage technology.
And here's what John Deere has to say this week…
Pieter Pienaar, territory sales manager at John Deere Sub-Saharan Africa (JD SSA) and Vikar Sheopershad, Territory Customer Support Manager: JD SSA are in the studio to discuss what technology John Deere has to offer in the growing animal feeds industry.
Visit techterrain.co.za to get access to all the content plus bonus material. New episodes exploring new and relevant themes will be released every Thursday at 16:00pm.
Powered by John Deere, in collaboration with Farmer's Weekly and Brand Republic.