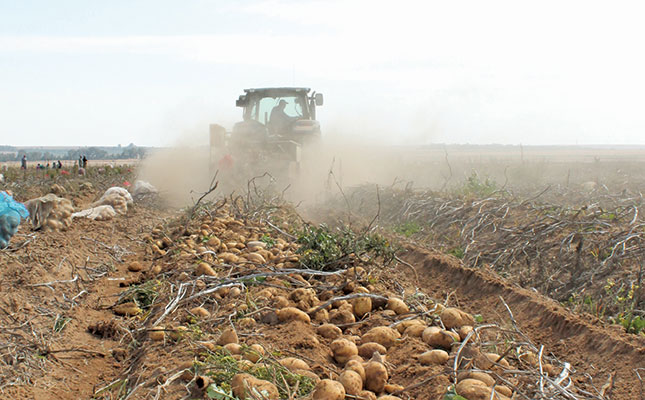 The past two years were likely to be remembered as some of the most challenging times for South Africa's potato production industry.
This was according to Dr André Jooste, CEO of Potatoes SA.
While producers harvested record-high yields in 2015, with prices realising well below break-even point, prices were substantially higher in 2016 as a result of crop losses due to drought and high temperatures.
Jooste said that improved weather conditions could result in better yields in early 2017.
However, he added that the widespread rain reported late in 2016 had occurred erratically and was accompanied by hail in some regions, which damaged the crop to be marketed in early 2017.
"The uncertain weather conditions experienced towards the end of 2016 make it very difficult to make any accurate predictions regarding the 2017 potato crop, especially considering the uncertainty experienced [over] the [last] two years," he said.
The increase in the national minimum wage was one of the main challenges the industry would face in 2017, as potato production was particularly labour-intensive and labour costs contributed significantly to overall production costs.
Jooste said that in an environment where real production costs continued to increase, while potato prices remained under constant pressure, reduction in manual labour and the introduction of increased mechanisation were possible if minimum wages increased to unsustainable levels.