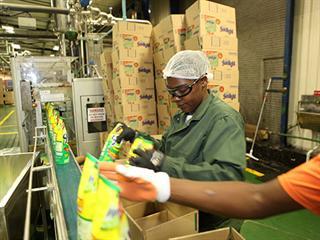 "South Africa faces a large number of water quality problems in rivers and water storage reservoirs. Most of these are the consequences of incomplete or inadequate treatment of wastewater effluents from cities and towns," said Dr Peter Ashton, principal scientist at the Council for Scientific and Industrial Research – Natural Resources and the Environment.
#UnileverWS Peter Ashton: Water quality problems – chemical waste; untreated sewage; dissolved metals and toxic algal bloom

— Farmer's Weekly SA (@FarmersWeeklySA) October 17, 2013
"Pollution that emanates from industries and mining activities complicates these issues, especially in the Vaal River system. This makes it difficult for local authorities to provide assured supplies of drinking water in both urban and rural areas.
"We have seen good improvements in the way that effluent is treated and water is purified in recent years, but many problems still linger on. There is a pressing need for national and local authorities to work together to solve these problems as soon as possible."
According to a South African National State of the Environment Report, at the projected population growth and economic development rates, it is unlikely that the projected demand on water resources in South Africa will be sustainable.
"The environmental footprint of humans have dramatically increased between 10 and 50 times over the past 100 years," said Petrus Venter of the department of water affairs.
"More than 50 million hectares of vegetation are annually disappearing with diversity plunging to become deserts. With less vegetation, local and regional rain patterns change and less water becomes available. More nutrients also wash to the river and dams as development, field fires and erosion increase.
"Vegetation and restoration of land and water courses re-introduce natural nutrient filters and increase diversity with more water available from increased precipitation."