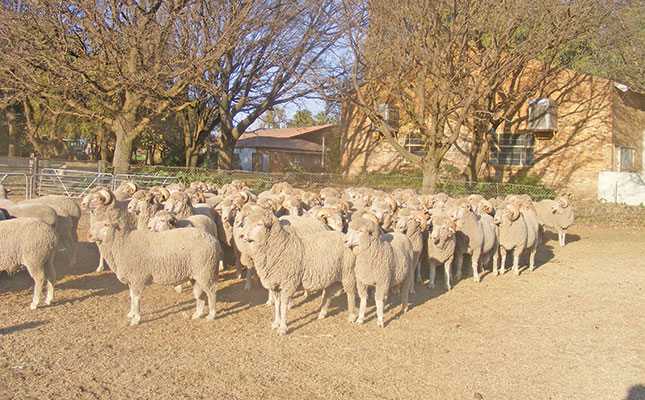 The South African wool industry is in uncertain territory, although the country experienced fewer COVID- 19-related challenges in 2021 than in 2020, when the wool market saw a dramatic drop in prices and the Cape Wools SA market indicator fell to R118,58/kg in September 2020.
"Fortunately, prices recovered relatively well, but [they're] not expected to recover to the same record levels achieved during the 2018 season soon," said Leon de Beer, general manager of the National Wool Growers' Association of South Africa (NWGA).
According to Cape Wools SA, the 2020/21 wool season ended with the average market indicator closing on R162/kg. This was still almost 40% lower compared with the prices of more than R250/kg achieved in 2018.
He added that the price of wool was generally determined by the level of international stocks, as well as consumer preferences and clothing trends that drove demand, coupled with currency exchange rates. In addition to this, the pandemic and so-called 'new normal' adopted by many had shown that demand needed to be stimulated by diversifying the use of wool beyond formal wear.
"Initiatives taken by the International Wool Textile Organisation [IWTO]in this regard are very exciting and involve sportswear, children's wear, insulation […] and next-to-skin health wear. Demand is also driven by the advantage that wool has over its synthetic competitors with regard to sustainability and impact on the environment," De Beer said.
Consumer preferences had moved significantly towards natural fibres in the recent past.
De Beer said fuel and labour were the most important inputs on a wool sheep farm, and producers needed to pay special attention to measures to reduce fuel costs in 2022. The increase in the minimum wage had also put pressure on the industry's ability to create jobs.
"We'll continue to conduct farm audits on behalf of Cape Wools SA for the newly introduced Sustainable Cape Wools Standard in 2022," he added.
Deputy chairperson of the NWGA Eastern Cape communal branch, MS Mnyanda, said training, advice services and mentoring would remain crucial for communal wool farmers in 2022.
"We also need proper shearing infrastructure to harvest and prepare the wool clip for the export market. Government support is needed to improve the quality and quantity of wool produced by communal flocks, especially in terms of genetics."