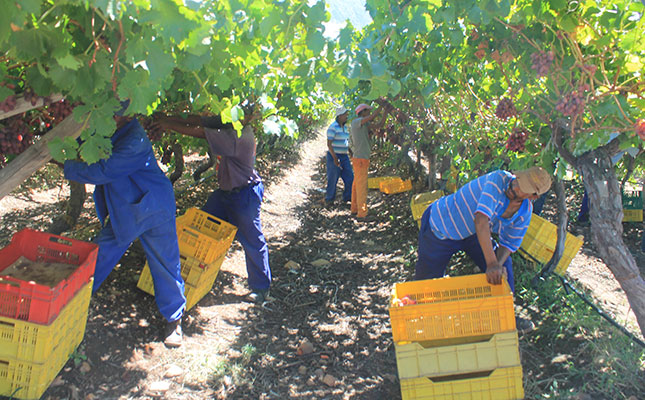 The deaths of nine farmworkers in a road accident on the N1 between Touws River and De Doorns have sent shockwaves through the agricultural community.
The head-on collision happened in the early morning of Tuesday, 7 April between two trucks, of which one was carrying 28 farmworkers.
READ Investing in the future of farmworkers' children
The workers had been on their way to a farm near De Doorns where they were carrying out their duties as part of the essential farming service during the lockdown period, which was aimed at containing the spread of the coronavirus disease (COVID-19) pandemic.
It was reported that the driver of the other truck might have fallen asleep behind the wheel.

According to the Western Cape Department of Transport and Public Works, there was currently a great deal of pressure on truck drivers, delivery vehicle drivers, and drivers transporting essential services workers.
The department said in a statement that it was also a time during which there were very few vehicles on the road, and drivers could be tempted to drive too fast, but this was always dangerous.
"Stick to the speed limits at all times and obey all the rules of the road," the department appealed in the statement.
READ Western Cape farmers donate to those in need
It was also stressed that the drivers of trucks or light delivery vehicles transporting essential services workers needed to ensure that the combined weight of their passengers did not exceed 50% of the total vehicle carrying capacity.
"Assume each person weighs 68kg when you do the calculation," advised the department.
Meanwhile Thoko Didiza, Minister of Agriculture, Land Reform and Rural Development, sent her condolences to the families, friends and colleagues of the deceased workers.
"I take note that the farmworkers met their untimely deaths on their way to work. These men and women are at the centre of producing food for our nation. The accident happens at the time in which their role has been to ensure food security for our country."
Jannie Strydom, CEO of Agri Western Cape, said the loss of lives of people who continued to provide essential services during the national lockdown period had been a great shock.
"Our prayers are also with those who were injured, and we pray for a quick and complete recovery."
He added that it was tragic that such a horrific accident happened during the containment period when it was assumed that roads were safer than normal.
Dr Ivan Meyer, Western Cape MEC for agriculture, said agricultural workers played a critical role in food production and the economy of the Western Cape. "They are unsung heroes."
He added that his staff would determine the extent to which the department could assist with funeral arrangements and provide further support.