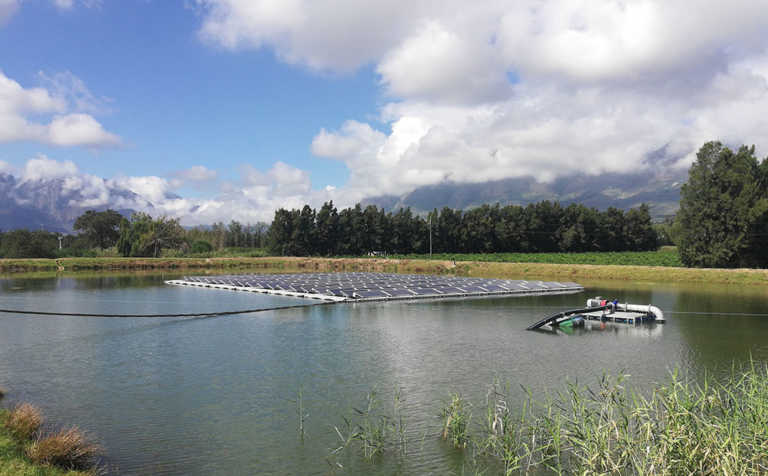 A fruit farm and wedding venue, Marlenique Estate, near Franschhoek, has introduced the first commercially operated floating solar system on the African continent.
The system will be used to power 90% of the energy-intensive cold storage facilities and irrigation, as well as the wedding venue, in conjunction with a land-based solar power plant on the farm.
According to a statement by the estate, the system was installed by New South Energy on the farm's dam, and can produce up to 60kW of power.
The next phase of the project would involve the installation of battery packs, which would result in the farm going off the grid completely.
The system did not only generate renewable power for the farm, but also minimised evaporation from the farm's dam while saving valuable agricultural land, the statement said.
According to Western Cape MEC for Agriculture and Economic Opportunities, Beverley Schäfer, the provincial government had been encouraging businesses in the Western Cape for some time to use solar power as an alternative energy source.
She said this project had set out to find solutions for the sustainable management of water and electricity, issues that were crucial for the agriculture sector and the economy.
"The system reduces the farm's reliance on the electricity grid and provides clean, affordable energy supply, while at the same time also reducing evaporation and saving water. The knock-on effect is that the business will save money in the long run, and create a [enterprise] that is not only environmentally sustainable, but financially sustainable as well.