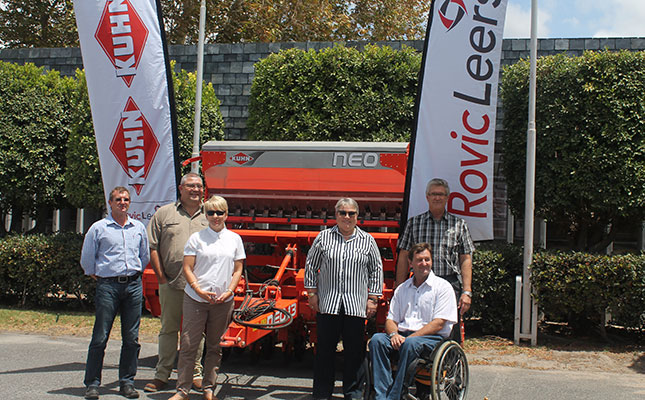 The donation was made recently to the Research and Technology Development Services of the department by Rovic Leers at the company's head office in Blackheath, Cape Town.
"The Kune Neo No-Till disc planter will be used to assist Dr Johann Strauss and his team in their research on more efficient and effective farming techniques," said Marius Ras, Rovic Leers marketing director.
Ras added that conservation broadacre farming in the winter rainfall area had been a success story, making this farming sector profitable and sustainable over the past 30 years.
At the handover function, Dr Ilse Trautmann, chief director of research and technology services at the Western Cape Department of Agriculture, thanked companies such as Rovic Leers for their support.  The 13-row planter is valued at about R600 000.