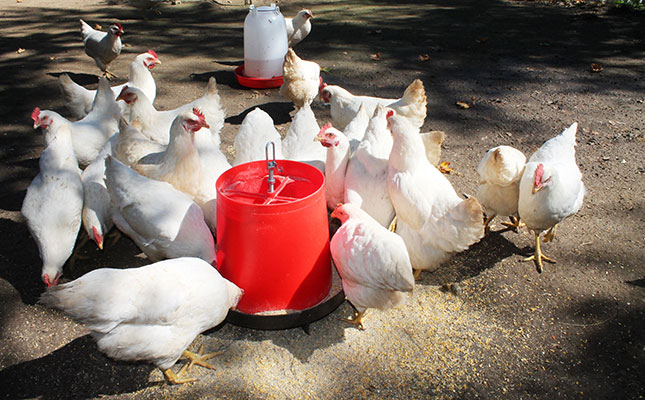 Hundreds of small-scale broiler and layer hen farmers across South Africa are benefitting from training provided through collaboration between international and national organisations and experts.
READ Poultry: choose the right bedding for better broilers
The training, which forms part of a World Poultry Foundation (WPF) programme supported by grants from the US government, has been upskilling the farmers in the critical aspects of new business, farm and financial management.
Award-winning South African poultry mentor, Mzwandile Duma, has been tasked by local training programme facilitator, Franchising Plus, to share his knowledge with close to 100 small-scale poultry farmers in KwaZulu-Natal and the Free State as part of the WPF's nationwide initiative.
READ Future Farmers expands development initiative into Free State
He told Farmer's Weekly that this training was the next step in the farmers' development.
"The farmers already know how to raise chickens and to produce eggs well. A common problem among them, though, is that they do not keep records of their production expenses and their income so they do not know if they are making or losing money. The training that they are being given now is intended to fix this problem," Duma explained.
He said the business and financial management training was intended to make the operations of the small-scale poultry farmers sustainable into the future. Improved enterprise management would allow those farmers who wanted to, to expand their existing broiler or egg production.
Duma added: "After the farmers are given their theoretical training, mentors like myself visit each farmer individually to personally assess their business and to give them recommendations and practical advice at the production site.
READ How mentorship helped two women rise to top positions on farm
"I believe that this training programme is already successful, but that each farmer will need ongoing intervention and support for at least a year to make sure that they stay on the right track."
The training beneficiaries also needed ongoing reminders that they were more than capable of being successful poultry farmers and that they needed to believe in themselves and their skills, Duma said.
The training programme, which began in 2018 and is expected to end later this year, is also being supported by the US Department of Agriculture and by other South African entities, including the Department of Agriculture, Land Reform and Rural Development, the KZN Poultry Institute, and the Future Farmers Foundation, of which Duma is a graduate.