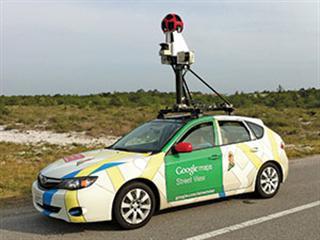 Thanks to Google Earth, it is now possible to 'travel' the world while sitting at one's computer. This is an amazing achievement. To access it, simply click on 'Maps' at the taskbar at the top, put your cursor over the Maps icon on the right, click on 'Earth' and follow the instructions.
One of the features that makes Google Earth even more interesting is Google Street View, which you access by zooming in as far as you can, then clicking on the plus sign on the left. Apart from its sheer fascination, it has practical benefits. You can 'tour' beautiful places in the world or visit them before going there on holiday – to help with the planning. Closer to home, you could use it as a house-buying aid.
A friend of mine used it extensively when house hunting. "It saved us an enormous amount of time because we had a large number of houses to view," he said. "We made our choices online, visited a select few houses and then bought one."
Hi-tech camera
Google Street View was launched in 2007 and by the following year was fully integrated into Google Maps. Today virtually every town in the world is mapped and photographed. A vehicle, mounted with highly sophisticated cameras, drives around an area continually taking images. These are joined together seamlessly, creating a virtual tour for the viewer.
Google uses cars, trikes, trolleys and snowmobiles to travel around with the camera. The trike captures parks, trails, campuses, stadiums and other areas that an SUV cannot access. The trolley looks like a box-shaped robot and is used for navigating a building's interior. There's even a strap-on camera outfit for a person to walk with and this was used to create a virtual tour of the Grand Canyon.
To retain people's privacy, Google employs automatic face and number plate blurring technology in all pictures. According to a Google spokesperson, users occasionally report "odd or unpleasant moments", but the team works quickly to take action, if necessary. Users can report an image by clicking 'Report a problem' at the bottom of the image. These are regularly monitored.
Contact Greg Miles at [email protected] with 'Online Farmer' in the subject line.