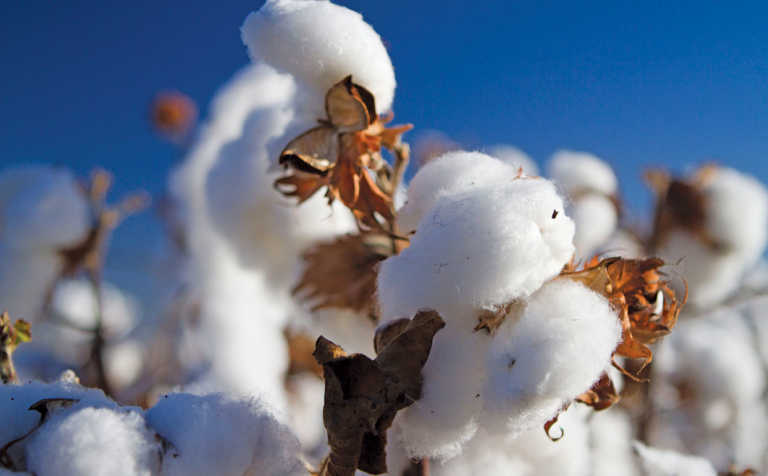 India's cotton imports are expected to increase by 80% this year. This followed the devastating drought that had hit many states in that country's cotton production areas, which resulted in a supply shortage of quality material for textile mills.
READ How Africa can emulate India's agricultural success
Imports were expected to increase from 1,5 million bales in 2018 to 2,7 million bales of 170kg equivalent in 2019, according to data compiled by the Cotton Association of India.
"The major reason is unavailability of the fibre for farmers and stockists. Last year, drought in the major growing states of Maharashtra, Telangana, Gujarat and Andhra Pradesh resulted in lower output this year. Over and above this, the quality of the late-picked crop is poor due to the [presence] of moisture in the field. This poor-quality cotton cannot be used by spinning mills," said Atul Ganatra, president of the association.
The cotton crop production estimate for 2018/2019 had been reduced to 32,1 million bales, which was 700 000 bales fewer than the previous estimate, he said.
READ Small-scale cotton farming can create prosperity
India was the world's top cotton producer, but many textile mills would have to import raw cotton this year, unlike in previous years when mostly specialised cotton products were imported.
Imports predominantly originated from the US and African countries.
Reports indicated that Indian farmers had had to uproot 70% to 80% of their crop in areas planted to cotton as a result of water shortages.
According to the association, the shortfall in cotton supplies due to the devastating drought would be supplemented by imports and carry-over stock from the previous year, which was estimated at 3,6 million bales.
"While we have a smaller crop size this year, the supply position is very comfortable with a big ending stock of four million bales for the next season. Thanks to a large opening stock, lower exports and higher imports, the production deficit is well covered. The government-owned Cotton Corporation of India has also started selling its stock, which will further increase liquidity in the market," said Sanjay Jain, the association's chairperson.