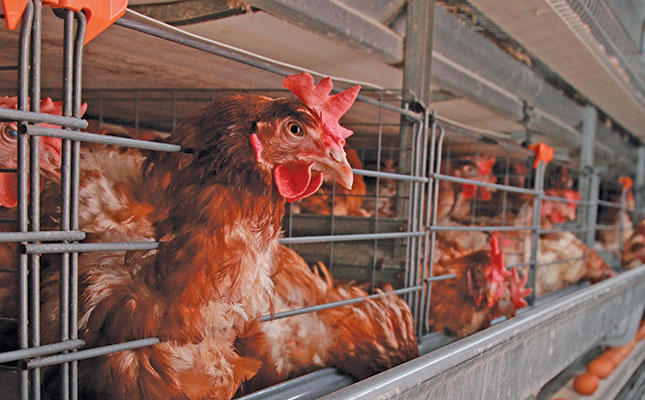 Chinese authorities have reported an outbreak of a highly pathogenic strain of H5N1 avian flu on a farm near Shaoyang in the southern province of Hunan.
According to a statement by the Chinese ministry of agriculture and rural affairs, the case was reported on a farm housing more than 7 800 chickens, with about 4 500 dying after contracting the flu. In an attempt to prevent the spread of the disease, authorities culled a further 17 800 birds in the area.
This outbreak followed the spread of the deadly coronavirus across China and to numerous other countries around the world, which prompted the World Health Organization (WHO) to declare a global health emergency.
Uncertainty created by the coronavirus outbreak has resulted in the disruption of global trade and supply chains, and depressed commodity prices, and has forced multinational businesses to make hard decisions with limited information.
US, European and Asian governments were enforcing new regulations to block visitors from China, while flights into the country had been suspended, according to media reports.
Karthik Natarajan, a supply chain expert at the University of Minnesota in the US, said: "Parts of the [US-China trade] deal are set to go into effect by mid-February, but with the Chinese government intently focused on responding to the outbreak, developing action plans to meet the trade deal commitments might take a back seat."
Economists predicted that global economic growth would be adversely affected due to the outbreak, at least in the short term. According to a statement by US investment bank, Goldman Sachs, an estimated 0,4% point reduction would be evident in global first-quarter economic growth.
White House economic adviser Larry Kudlow also told local media that the spread of the coronavirus would affect China's ability to purchase large volumes of agricultural products as part of the "phase one trade deal".
The Vietnamese Minister of Agriculture and Rural Development, Nguyen Xuan Cuong, also issued a statement saying that there would be trade delays with China, which was a large market for the country's agricultural products, accounting for up to 24% of total export turnover.
"Deals for durian [fruit], sweet potato, bird nests and jelly [exports] have been delayed," Cuong said.
He urged local agriculture and rural development departments to put measures in place to cope with the outbreak, in the event that it continued for more than two months.
Meanwhile, the Indonesian ministry of agriculture decided to temporarily suspend bilateral trade in agriculture and animal products with China in an attempt to prevent the spread of the virus to that country.