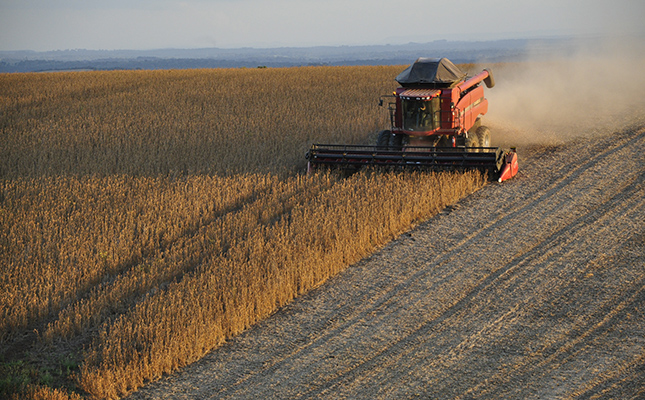 The world's top soya bean importer, China, imported just over 5,93 million tons of the commodity from Brazil in April, compared with 5,79 million tons last year, according to data from the General Administration of Customs in China.
"If the Sino-US tension persists, China could face soya bean shortages in the last quarter of 2020," Rosa Wang, analyst at agriculture consultancy JCI China, told the Pro Farmer website.
Bonnie Glaser, director of the China Power Project at the Center for Strategic and International Studies in Washington in the US, who previously worked as an advisor to the US government, said: "This is a worrisome time, especially as the US goes into the presidential campaign in earnest over the next six months.
"China's just going to be a punching bag. So, I think the relationship is going to deteriorate further, and we've not yet seen the bottom of it."
Gao Zhikai, a former Chinese diplomat and interpreter for former Chinese leader Deng Xiaoping, told the Farm Progress website that "getting along with each other is the only realistic and honourable option between China and the US."
"No one in Washington should be allowed to indulge in any fantasy that they can keep battering China and hold China to the ground without consequences."
US Secretary of State, Mike Pompeo, further fuelled tension in a statement in which he said the US could no longer certify Hong Kong's political autonomy from China.
Eswar Prasad, former head of the International Monetary Fund's China division, explained that "exports from and through Hong Kong to the US are likely to be subject to the same levels of tariffs as exports from China."
Before the start of the trade tensions, China had pledged to buy US$36,5 billion (about R625 billion) in US agricultural goods this year, an increase of US$12,5 billion (R217 billion) on 2017 levels.
However, Chinese imports had fallen behind due to trade disruptions as a result of the coronavirus disease (COVID-19) global pandemic.
The highest volumes of agriculture commodities were usually traded in the final quarter of the year, after harvesting started in September, according to US trade officials.
Market participants expressed concern about the ongoing China-US diplomatic tensions.
"I see the second semester of 2020 being full of uncertainty," Matheus Pereira, director of agriculture consultancy, ARC Mercosul, said in US media reports.
"We expect US-China [tensions] to intensify as the US presidential elections approach in November."
Some Chinese bids for US soya bean saw state-run buyers being absent from the market due to the escalating tensions, following US President Donald Trump's remarks in which he blamed China for the COVID-19 outbreak.