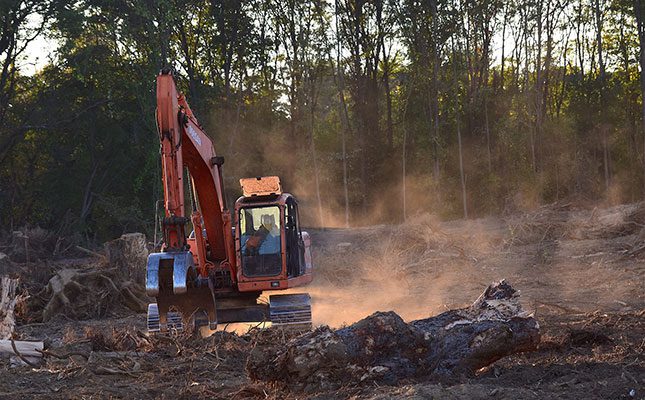 The European Parliament and the European Commission reached an agreement on the regulation late last year, and its implementation was put off until later this year.
According to media reports, the regulation will effectively prevent commodities grown on deforested land from being imported into Europe.
The regulation would apply to cattle, soya bean, palm oil, coffee, cocoa, timber and rubber, as well as derived products of these commodities such as beef and chocolate. US and UK variants of the regulation were reportedly also under consideration.
The European Parliament adopted a legislative own-initiative report in October 2020 calling on the Commission to take regulatory action on the role consumption in the EU played in global deforestation.
According to the European Parliament's report, member states particularly highlighted the need for mandatory due diligence to be carried out on products entering the EU market.
"Forests continue to be lost at a rapid rate, which contributes to the climate crisis by increasing greenhouse gas emissions, removing carbon sinks, and reducing global biodiversity.
"The current EU legislative framework focuses solely on tackling illegal logging, without addressing deforestation directly. As such, this [proposed regulation] includes rules regarding products placed and exported from the [EU] market, including a benchmarking system to assess the risk of deforestation and forest degradation in countries importing products to the EU market," the report said.
However, according to environmental organisations, for the EU to achieve its goal of ending its contribution to deforestation carried out for the production of consumer commodities, the needs of smallholder producers must be incorporated in the regulatory framework.
According to China Dialogue, an independent environmental organisation, supporters of the regulation believed it would secure a major victory in the fight to halt deforestation, climate change and biodiversity loss, and may result in smallholder farmers receiving better prices for their products.
However, the organisation said opponents claimed it was too burdensome for smallholder farmers and could harm them economically.
This was particularly relevant for palm oil production in Indonesia. In 2021, the total estimated production area of oil palm plantations amounted to 12,59 million hectares, with the majority (57%) owned by large private plantation owners.
At the same time, plantations owned by independent smallholders accounted for 4,8 million hectares, or nearly 40% of Indonesia's palm oil production, China Dialogue said.
"Despite their share in owning plantations and producing palm oil, smallholders have historically been excluded from deciding their own fate.
"Land allocations for plantations have often been decided by the government and have so far favoured large corporations. This situation has allowed the more powerful interests to use persuasion or violence against indigenous and local communities, and even to operate plantations within protected forests."
An analysis by Chain Reaction Research published in 2021 showed that smallholders generate nearly US$17 billion in value across the global palm oil supply chain, or 6% of the total value, but their share of profits was close to zero.
China Dialogue said in a statement that it anticipated that the new EU regulation could change this dynamic by providing an opportunity for smallholders to help shape policy, thereby supporting their own wellbeing while also reducing deforestation.