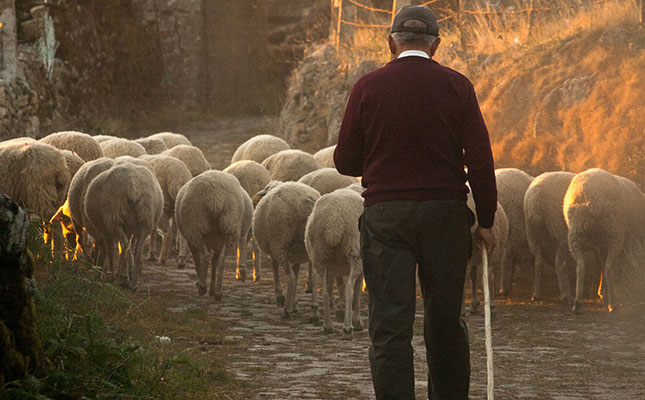 Agricultural policy-makers in the EU have expressed concern about the ageing agricultural population, with the average age of occupiers of farms in the bloc continuing to rise.
According to a recent report by the European Commission, slow generational renewal and the high average ages of farmers posed widespread challenges across the EU's farming sector.
Access to finance was a particular concern for many young farmers, with recent reports indicating that a high proportion of loan applications from young farmers was being rejected by commercial banks.
In May 2019, the European Commission and the European Investment Bank (EIB) launched a loans package for the agriculture sector and the bioeconomy, with specific targets to support young farmers.
This formed part of a broader young farmers initiative that included a minimum 10% allocation for farmers under the age of 40 years.
The European Commission report found that around 10% of all farm managers in the EU were younger than 40 years of age, and for each farm holder younger than 35 years, there were nine farmers older than 55 years.
The report pointed out that while Poland had an average of 0,35 young farmers for each elderly farmer, Portugal had the oldest farming population with only 0,03 young farmers for every elderly farmer.
According to Eurostat, the statistical office of the EU, there were 10,5 million farms in the EU in 2016, with 95,2% classified as family farms. These farms accounted for around 80% of the agriculture labour force, and around 60% of total utilised agricultural land.
On average, young farmers made up only 6% of all farm holders at the time, with the highest share in Poland (12,3%), followed by the Czech Republic (9,8%), Austria (9,7%), and Finland (9,1%).
For the community as a whole, farmers over the age of 55 accounted for 55% of all farm holders in the EU in 2016. Numbers were highest in Portugal (73,4%), Bulgaria (70,3%), and Romania (67,5%), as well as in parts of Italy, Spain and the UK.
This posed a high risk to the sustainable development of family farming in the region, industry stakeholders have said.
According to a recent audit report by the Court of Auditors, support to young farmers in the EU was often too poorly defined, and did not specify the desired results and impact.
The report said the European Commission's first pillar of support was not based on an appropriate assessment of needs, and did not reflect the overall objective of promoting generational renewal.