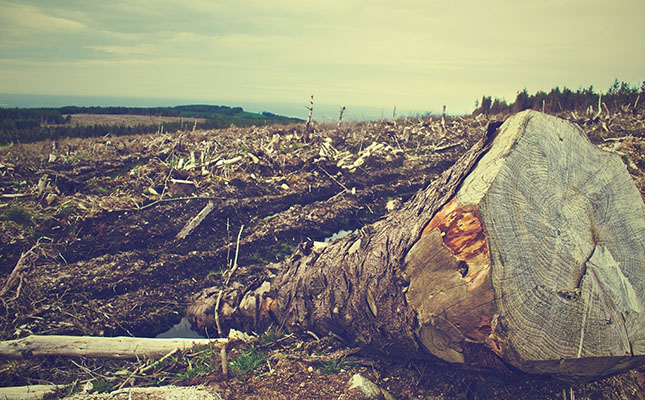 More funding, transparent monitoring and tough regulation of businesses and financing institutions with links to the destruction of forests are needed to ensure the success of a pledge made by world leaders to halt deforestation by 2030, environmentalists have warned.
The pledge made by 100 global leaders at the 26th UN Climate Change Conference of the Parties (COP26) currently underway in Glasgow, will be underpinned by US$19 billion (about R287 billion) in public and private funds to invest in protecting and restoring forests.
The countries included Brazil, Indonesia and the Democratic Republic of Congo that collectively account for the majority of tropical forests around the world.
While widely welcomed, Reuters reported that many conservationists stressed that similar zero-deforestation pledges had repeatedly been made and not met by both governments and businesses.
"While the Glasgow Declaration has an impressive range of signatories from across forest-rich countries, large consumer markets and financial centres, it nevertheless risks being a reiteration of previous failed commitments if it lacks teeth," said Jo Blackman, head of forests policy and advocacy at London-based Global Witness.
Meanwhile, this undertaking could result in the use of imported soya bean products in livestock and poultry feeds being limited in many European countries in the future.
In the UK, the poultry industry was the largest consumer of soya bean. Farmers Weekly UK reported that using soya bean certified as "deforestation-free has been a barrier in an industry, which operates on very tight margins".
According to the UK's Soil Association, more than 2,2 million tons of soya bean were being imported by that country every year, and was mostly used for animal feed, of which the bulk was for chickens.
The UK's dairy sector also imported between 200 000t and 300 000t of soya bean meal every year, which was incorporated into dairy rations.
According to the Farmers Weekly UK report, there was pressure on farmers from UK milk processors to reduce reliance on imported soya bean meal in dairy cows' diets.