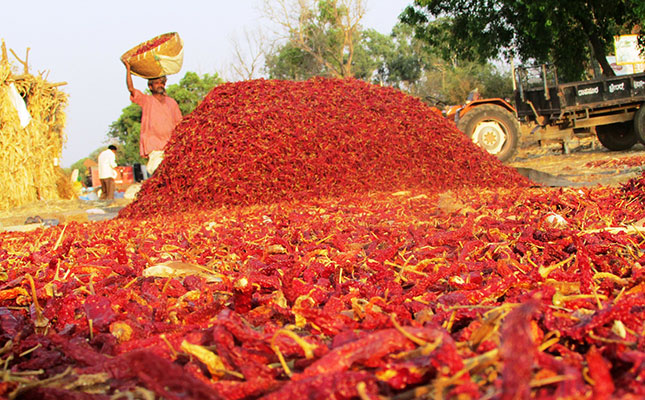 Following the recent controversial deregulation of the agriculture industry in India, agri-tech entrepreneurs are flooding the market with apps to connect farmers to larger-scale buyers through the use of artificial intelligence (AI).
Historically, there have been some challenges with regard to the large volumes of grain, fruit and vegetables being lost along the supply chain in India, due to manual handling, poor inventory management, storage problems, and the slow movement of goods in that country.
The rate of wastage from dysfunctional supply chains had been estimated to be four to five times that of most large economies, some industry experts have suggested to Reuters.
Prime Minister Narendra Modi's government's recent introduction of changes to the legislation had been called a watershed that would "remove middlemen and let farmers sell their produce directly to buyers," according to a statement by the government.
The changes that were made in September, which were some of the most significant reforms to have been made to that country's farming economy, now allowed farmers to sell to institutions and large retailers such as Walmart, and not just to regulated wholesale markets.
The legislative changes had, however, been met with a strong backlash, with farmers protesting across the country, which resulted in Modi losing a cabinet minister from breadbasket state Punjab, over concerns that the deregulation may endanger government-guaranteed minimum prices for produce.
Potato farmer, Rakesh Singh in Uttar Pradesh, told Reuters that he was keen to acquire computer-enhanced tools to help his business.
"Real-time prices available on live electronic trading platforms, and easy-to-use trading apps for mobile phones make the process of price discovery and selling goods a transparent and hassle-free experience for us," he said.
Mark Kahn, managing partner of Omnivore Capital, a venture capital firm funding farm-tech companies, estimated that US$1 billion (about R15,5 billion) would flow into India's agri-tech sector each year with start-ups growing 20% to 30% annually.
However, some farmers expressed concern about these new technologies and their impact on the sector.
"I don't have 100% control over the quality of my crop, which will always be vulnerable to bad weather. And I know that agri-tech companies will reject my crop if it doesn't meet their rigid quality standards," Singh said.