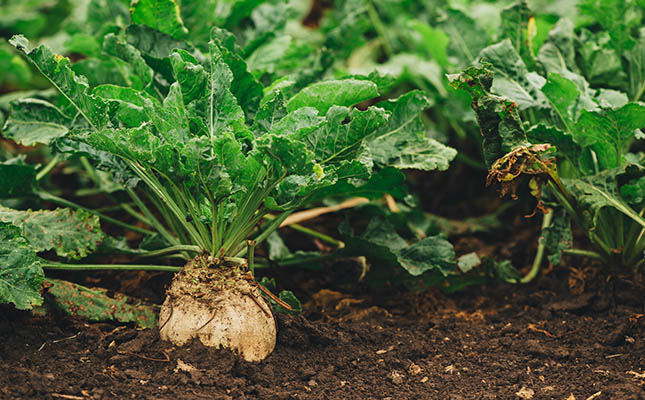 As the sugar beet harvest gets underway in the EU this week, producers have expressed concern that the combination of dry weather, low prices, and restrictions on pesticide-use will negatively affect production volumes.
Timothy Masson, an economist at French sugar growers' group CGB, predicted that a 3,6 % decrease to 17,7 million tons was likely for this season's refined sugar output in the region.
This was after a 10-year low in global sugar prices last year as a result of a substantial global oversupply.
Due to extensive market liberalisation in the EU, several sugar refiners in the region had to reduce capacity, he said.
It was estimated that volumes in the EU's largest sugar producer, France, would decline to 37,7 million tons, down from 39,9 million tons last season, which was well below the five-year average, according to CGB.
The group blamed the reduced harvest on a long summer, characterised by severe hot and dry spells, which was expected to result in lower yields. According to Masson, "the low yields are due to a lack of water at crucial [development stages] for the plant".
French farmers had also reduced sugar beet plantings from 480 000ha to 451 000ha during the season, CGB said.
In Germany, the second-largest producer in the EU, farmers had reduced sugar beet plantings to 375 300ha, an estimated 15 000ha decrease from the previous season, according to German sugar industry association WVZ.
The pesticide ban imposed by the EU had also placed pressure on German farmers, WVZ chief executive Guenter Tissen said.
This season, 26,19 million tons of sugar beet were expected to be harvested, a 1,6% increase on last year's harvest of 24,64 million tons. However, the low volumes seen last year had stemmed from the severe drought and heatwaves that had hit much of Europe, he said.
Rafal Strachota, director of the Polish sugar beet growers' association, KZPBC, said the dry weather was also a concern for Polish farmers. Although plantings had been stable at 240 000ha, it was estimated that this year's harvest would reach only 13,7 million tons, down from last year's 14,3 million tons.
"This year, we anticipate an even lower average yield than last year, which should amount to 57t/hectare, 13% lower than the average for the past five years," Strachota said.
In the UK, however, sugar production was expected to increase from the previous year, with an improvement in yield offsetting a reduction in the area planted to the crop. This was currently 100 000ha, which was down 10% on the previous year's figures, according to British Sugar, a subsidiary of Associated British Foods.