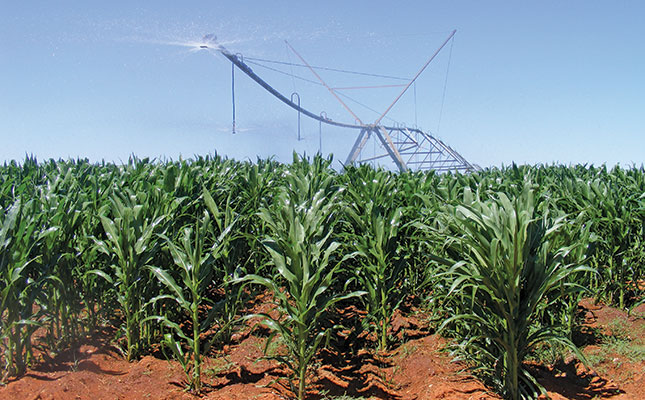 The cultivation of healthy plants depends on healthy soils, according to Dr Hendrik Smith, a conservation agriculture (CA) facilitator at Grain SA and the Maize Trust.
He was responding to an announcement by the Food and Agriculture Organization of the United Nations (FAO) that 2020 had been declared the International Year of Plant Health.
Smith said healthy soils meant healthy plants and subsequently healthy people. CA was therefore of the essence to produce healthy plants.
"Healthy soils contain all the nutritional elements needed for optimal plant health, and this can only be achieved through the application of regenerative agricultural practices."
Virtually all of South Africa's cultivated soils were degraded, he said, and explained that almost 50% of soil carbon had been lost.
Because the principles of CA could not effectively be applied to soils, this meant that the local agriculture sector had to prioritise the rehabilitation of soils as one of its main goals in order to achieve optimum plant health and long-term sustainability.
According to the FAO, conservation agriculture was a farming system that promoted the maintenance of a permanent soil cover, minimum soil disturbance and diversification of plant species.
It enhanced biodiversity and natural biological processes above and below the ground surface, which contributed to increased water and nutrient-use efficiency, and improved and sustained crop production.
In its announcement, the FAO pointed out that plants made up 80% of the food consumed worldwide and produced 98% of the oxygen humans and animals needed. Plants, nevertheless, remained under constant and increasing threat, with up to 40% of global food crops lost to plant pests and diseases.
This resulted in annual losses in agricultural trade of over US$220 billion (about R3,16 trillion), left millions of people facing hunger, and severely damaged agriculture.
This was why policies and actions to promote plant health were fundamental to reaching sustainable development goals, the FAO said.
"Plants provide the core basis for life on Earth and they are the single most important pillar of human nutrition. But healthy plants are not something that we can take for granted," said FAO director-general, Qu Dongyu.
He said the key objectives for the year were raising awareness of the importance of healthy plants, highlighting the impact of plant health on food security and ecosystem functions, and sharing best practice on how to keep plants healthy while protecting the environment.