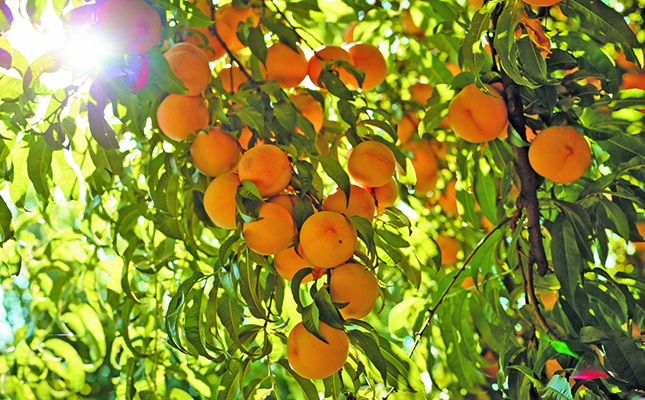 The trade tensions between the EU and the US is threatening one of Greece's most successful export sectors, tinned peaches.
Additional tariffs on imports from the EU valued at about €7 billion (about R114 billion), which came into effect earlier this month, would affect a wide range of Greek products, including dairy, seafood and other agricultural products.
The decision to impose an additional 25% tariff on a range of EU products was reportedly in retaliation for subsidies paid to aircraft companies in the EU.
According to Kostas Apostolou, head of the Greek Canners' Association, Greece was the world's largest exporter of tinned peaches, with about one fifth of the 250 000t in annual production absorbed by the US market.
While China remained the largest US source of canned fruit, canned peaches from Greece made up between 15% and 20% of total US imports, he said.
With US imports of canned fruit from Greece now subject to increased tariffs, Greece could have lost its incentive to expand shipments to the US market, Apostolou added.
Products that were previously subject to an import levy of 18% would see the total import duty imposed by the US increase to 43% as a result of the new tariffs.
Apostolou said the dispute was threatening the livelihood of Greek peach farmers and would potentially shut them out of their biggest market.
The tariffs came into effect just as Greek producers were preparing to ship 50 million tins of canned peaches to the US.
"Suddenly there was this [trade] war… We could never imagine that this could affect our jobs here in this small area," Apostolou said.
He commented that many producers had been left with excess supplies of 3kg tins, especially designed for the US market, which could not be sold elsewhere in Europe, Asia or Latin America, where the requirement was for 1kg tins.
The association and other industry experts commented that the income lost due to reduced exports to the US market was estimated at €45 million (R729 million). This was a serious blow to the poorer regions in Greece where the unemployment level was about 20%.
About 20 000ha of the Greek countryside was planted to millions of peach trees. The area consisted of about 10 000 small farms with an estimated workforce of 10 000 employees.
Following the Russian embargo on fruit and vegetable imports from the EU implemented in 2014, many Greek peach farmers expressed concern that the new tariffs could be the final nail in the coffin for the sector.