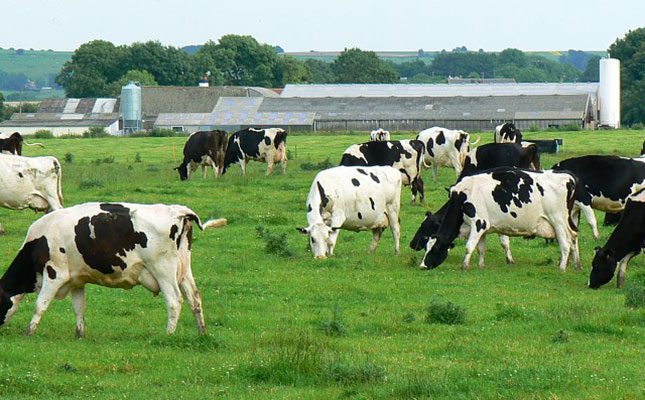 This was according to a report by Farmers Weekly UK, which said that dairy producers had been limiting output, resulting in deliveries of daily milk declining to below 2022 levels in September and October this year to an average of 32,22 million litres per day, or a 2,3% decline.
At the same time, deliveries of organic milk showed a significant fall of 12,4% year-on-year.
The lead dairy analyst at the UK Agriculture and Horticulture Development Board, Susie Stannard, told Farmers Weekly that "the longer-term effects from low farm-gate prices are putting pressure on margins with the milk-to-feed price ratio having gone firmly into the contraction zone and feed prices still high".
In addition, the closure of milk transportation company Lloyd Fraser also had a short-term impact on the current situation, she said.
"We regularly see a second peak in production from autumn calving, and especially as grass growth still remains well above the seasonal average. However, we are annualising against a very strong autumn last year, when the grass grew strongly after the drought paired with quickly rising prices. This means we would be expecting to see some year-on-year declines," she added.
Farmers Weekly earlier reported that a number of processors in the UK, including Muller, First Milk and Freshways, had reduced producer prices, which placed put further pressure on farmers already facing financial constraints.
The report explained that many dairy producers were already making losses, with industry experts warning that the cost of production "continued to outstrip farm-gate prices". This was resulting in increasing numbers of producers "cutting back milk output or even leaving the sector entirely".
According to a consultant speaking to Farmers Weekly on condition of anonymity, many producers were starting to face cash-flow problems, "but it isn't just low milk prices causing some to consider leaving".
He said labour shortages, a lack of succession planning, higher rentals, and interest rates, as well as more stringent compliance regulations, also played a role in farmers' decision to leave the industry.
"Despite higher outputs earlier in the year, the latest industry estimates forecast [that UK] milk production [will] decline by 0,5% during the 2023/24 milk year," Stannard added.
"There will be little incentive for farmers to push cows, and herd reductions could be made to boost cash flows later in the autumn and winter. Therefore, we expect that milk flow will begin to dwindle steadily in the short term, with potential for some bigger reductions in the early part of 2024," she concluded.