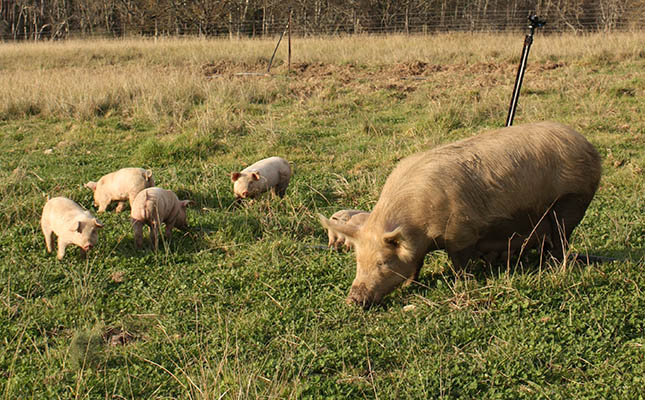 In an effort to halt the spread of the deadly African swine fever (AFS) virus across Eastern Europe, more than 120 000 pigs have been culled in Bulgaria.
The virus has now been detected across farms in the region, with 300 new outbreaks reported in Bulgaria alone during July.
Animal health experts have expressed concern that this outbreak could devastate the EU's pork industry if not contained.
The virus was first detected on a farm in the village of Vetren in Pazardzhik Province in the west of Bulgaria, and there were now fears that Bulgaria could lose its entire pig breeding industry of approximately 600 000 pigs.
However, according to local media reports, hundreds of farmers in southern Bulgaria were protesting against the government's order to cull all home-raised pigs in a 20km-radius sanitary zone around all registered industrial pig farms.
As one of the poorest countries in the EU, many farmers in the south of Bulgaria were resisting the order to cull uninfected animals.
In response, Bulgarian Prime Minister Boyko Borissov, subsequently announced that the government would compensate owners who voluntarily culled their domestic pigs, as the country attempted to contain and prevent the spread of this highly contagious virus.
During the past year, the deadly virus spread throughout Asia and devastated the Chinese pork industry. Several cases had also been reported in other EU countries during the past few years.
According to the World Organisation for Animal Health (OIE), ASF is a transboundary animal disease that can be spread by live or dead pigs, domestic or wild, as well as pork products.
"Furthermore, transmission can also occur via contaminated feed and formites (non-living objects) such as shoes, clothes, vehicles, knives, and equipment, due to the high environmental resistance of the ASF virus," the OIE said.
However, the disease posed no threat to human health.
Greece was quick to place a ban on all pork imports from Bulgaria and implemented checks at the border.
Meanwhile, Romania's pork producers accused authorities of failing to implement preventative measures in full, branding the issue a "political disease".
At the same time the European Commission issued a statement identifying Bulgaria, Poland and Lithuania as new high-risk areas, which should be monitored and contained. No cases had been reported in Western Europe to date.