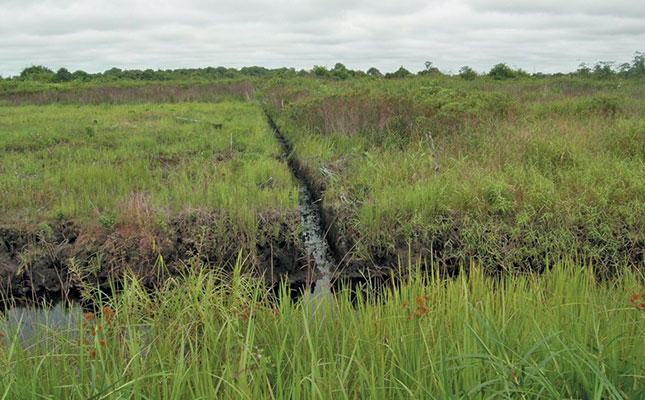 Indonesia recently issued a moratorium on the conversion of peatland in order to curb carbon emissions from drained or burnt wetlands, according to a statement issued by Nirarta Samadhi, director of the World Resources Institute (WRI), Indonesia.
Peatlands store a huge quantity of carbon. According to the WRI, draining one hectare of tropical peat is equivalent to burning more than 22 000ℓ of petrol.
"At some stages, fires on Indonesia's peat soils exceeded daily emissions from the entire US economy," said Samadhi.
Plantations currently cover 5,2 million hectares of tropical peatland in Indonesia and Malaysia.
Draining peatlands for oil palm or Acacia cultivation caused a host of negative effects, said Dr Keizrul Bin Abdullah, chairperson of Wetlands International, Malaysia.
For one, conserving peat soils, which are naturally saturated, also addresses one of the main causes of Indonesia's land and forest fires. Drained or degraded peat soils can be made less flammable by damming drainage canals and 'rewetting' the peat.
By contrast, drained peat soil oxidises year-round, turning the peat carbon into the greenhouse gas carbon dioxide.
"As a result, Indonesia and Malaysia are major contributors to global warming," Bin Abdullah said