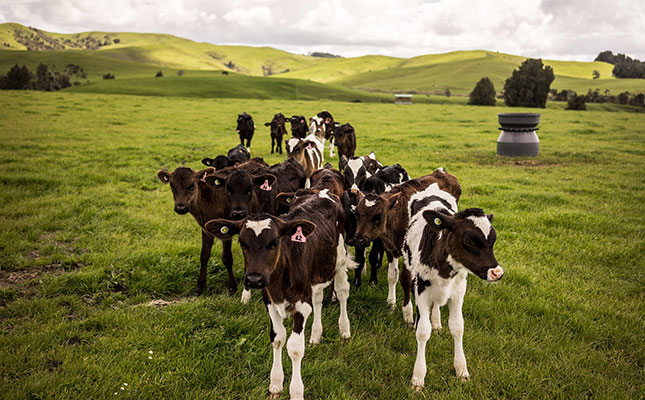 New Zealand lawmakers have approved a bill that commits the country to being carbon neutral by the year 2050.
Prime Minister Jacinda Ardern said she was grateful that during the past decade, the country's parliament had moved from debating whether global warming was real to discussing how to mitigate it.
New Zealand had an advantage as it already generated 80% of its electricity from renewable energy resources, and that percentage was set to increase by 2035 as offshore oil and gas were phased out.
The government was also working on transitioning from petrol and diesel vehicles to electric vehicles.
In addition, the country had committed to planting one billion trees by 2028, according to local media reports.
A methane loophole was, however, added to the bill to protect farmers, who were responsible for a large portion of foreign income, the reports added.
New Zealand's strategy for biogenic methane emissions was to reduce emissions by 10% below 2017 levels by 2030, and then by 24% to 47% by 2050, according to a government statement.
The Zero Carbon Bill was designed to provide a framework for implementing climate change policies in an attempt to bring New Zealand in line with international efforts under the Paris Agreement, which aimed to limit the global average temperature increase to 1,5°C above preindustrial levels, the statement said.
A recent study by scientists at the 'Our Land and Water National Science Challenge' initiative found some positive indications that dairy farming in New Zealand could become carbon neutral, which would result in higher profits for producers.
According to senior agricultural research scientist, Gina Lucci, this would, however, be dependent on their products being environmentally friendly and receiving premium prices.
Pastoral farmers were currently faced with the challenge of proving that they were making progress in reducing greenhouse gas emissions by 2024, while at the same time meeting demands with regard to water quality improvements and decreased nitrogen losses, she said.
According to Lucci, her team had examined simple and realistic steps for reducing carbon emissions on a dairy farm in tandem with buying carbon credits to offset emissions that could not be cut.
"Our aim was to ensure that we did not seriously affect milk production, or make changes as extreme as retiring part of the farm."
The study found that greenhouse gas emissions could be cut by 20% and nitrogen losses could be reduced by 42%.
While profits were affected by a 5% drop, researchers found that this could be converted into a 15% increase in net profits compared with conventional farms if they included a carbon-neutral price premium, based on the premise that overseas consumers would be prepared to pay a 26,4% premium on carbon-neutral dairy products.