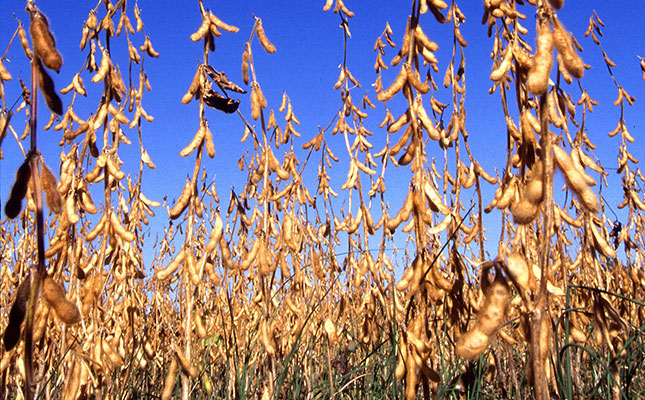 The coronavirus disease (COVID-19) pandemic has had a serious impact on international grains and oilseed markets. Pressure on commodity prices, for maize in particular, was further compounded by massive decreases in global oil prices.
Dawie Maree, FNB Agriculture's head of communications and marketing, said that maize prices were "suffering on the back of losses in the crude oil market due to demand shocks presented by COVID-19".
Some ethanol plants in the US has had to shut down because of the lower demand and resultant low prices, he said.
Oil prices in the US crashed to a historic low during the last week of April. According to the US Department of Energy's (EIA) daily oil price statistics for Monday, 20 April, the wholesale spot price for a barrel of West Texas crude (WTI) had closed at -US$37/barrel (about -R705/barrel).
The price of Brent crude oil, by comparison, was still in positive territory; however, earlier this week, it slumped to its lowest price in more than two decades at just below US$16 (R305) a barrel, before showing some recovery to reach about US$21,80 (R415,20) a barrel by the end of the week.
The price crash came despite news from the Organisation of the Petroleum Exporting Countries (OPEC) that participating producing countries, including the US, Saudi Arabia and Russia, amongst others, had agreed to cut global oil production by a combined total of nearly 10 million barrels a day.
Meanwhile, taking its cue from the global slide in oil prices, international maize markets had declined markedly since the start of the COVID-19 outbreak.
The pandemic and movement restrictions put in place in many countries to slow the spread of the disease had resulted in a sharp decline in the demand for ethanol for fuel production and a consequent production drop of between 30% and 45%, according to Grain SA economist, Luan van der Walt.
The expected increase in maize plantings in the US also put further pressure on international maize prices, he said.
The pandemic's impact on the international soya bean market had been less severe than on some other commodity markets.
However, in South America, the slowdown in biodiesel production had negatively affected the demand for soya bean oil, Van der Walt said.
Earlier in the year, producers in South America experienced logistical constraints because of measures put in place to curb the spread of the pandemic.
There was an initial slowdown in exports from Brazil, but exports from this country had recovered in March and the first two weeks of April, with most of the exports earmarked for China, he said.
According to Maree, grains and oilseed markets could become further depressed when drops in red meat and poultry demand and production, due to the pandemic, started to filter through to the demand for maize and soya bean.