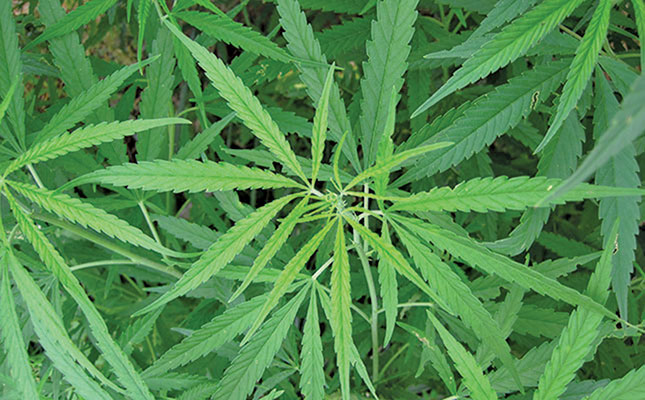 Cannabis stocks in the US started the year on a high with producers in the US and Canada issuing stocks worth US$1,38 billion [about R20 billion] in the first five weeks of 2021.
Prices of the commodity started rising after the Democratic Party took control of Congress in the bicameral legislature of the country's federal government, on the expectation of federal decriminalisation of marijuana and other reforms by the incoming Biden administration, Reuters reported.
READ Irrigation systems for undercover cropping
Large-scale US cannabis operators Curaleaf Holdings, Trulieve Cannabis Corporation, and Cresco Labs saw a rise in their stocks of 19%, 31% and 26%, respectively, while other smaller players also posted similar gains.
The boost has also been seen on Canadian markets, with Canopy Growth Corporation, Cronos Group and Aphria reporting quarterly results that exceeded analysts' expectations with increases of 27%, 43%, and 71%, respectively.
Meanwhile, AdvisorShares Pure US Cannabis ETF fund, which closely tracks publicly-traded cannabis stocks in the US, reported that inflows had more than doubled to US$579,3 million [R8,4 billion] so far this year.
Greg Taylor of Purpose Investments told BNN Bloomberg that large deals in the cannabis industry such as the Tilray-Aphria merger, could get the market going and take market share away from the black market.
Todd Harrison, chief investment officer at cannabis-focused investment firm CB1 Capital Management, said cannabis had enjoyed an extremely profitable year in the US as a result of the COVID-19 pandemic and the legalisation of cannabis in five US states.
This boom had encouraged US companies to raise cash to help fund further growth in the country's cannabis market.
US cannabis companies had netted more than US$975 million [R14,2 billion] in new equity raised since the beginning of the year, according to Viridian Capital Advisors.
However, Canadian investors warned US producers to be cautious following the bursting of Canada's cannabis bubble, which caused some companies' value to plummet by as much as 95%.