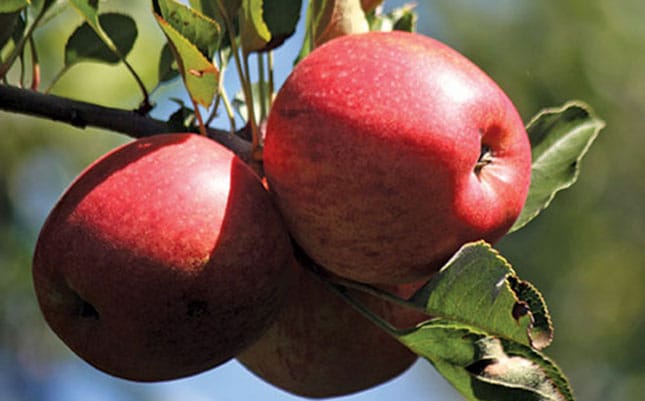 Regions in Michigan, New Jersey and New York were experiencing higher than usual temperatures, which were affecting apple, cherry and peach production.
According to the article, weather forecasts indicated that these regions could experience freezing temperatures from as early as late April to mid-May.
"Buds on fruit trees have started to swell, [which is] the first stage in growth, about two weeks ahead of schedule in Michigan. [While] the buds are pretty tough, if temperatures stay warm the trees will start to flower," Mark Longstroth, extension fruit educator at Michigan State University in Paw Paw, told Bloomberg.
Once trees began flowering, temperatures below -2°C could damage the season's apple and cherry harvest potential, he said.
Tom Di Liberto, a meteorologist with the US Climate Prediction Center in College Park, Maryland, told Bloomberg that temperatures in February had reached 21°C in Boston, Milwaukee, Columbus, Ohio, and New York.
These temperatures were caused by higher than average sea-surface temperatures in the western Atlantic and Gulf of Mexico, as well as more frequent gusts of wind from the south, which moved the heat north. February temperatures in the US have risen 0,3°C every decade since 1895, Di Liberto said.
Simphiwe Ngqangweni, senior manager of Market and Economic Research at South Africa's National Agricultural Marketing Council, said that South Africa was a net exporter of deciduous fruit to the US, albeit only small volumes.
"If anything, there may be an opportunity for SA to increase exports of fruits such as apples and pears to a market where there are currently insignificant volumes of exports of such fruits," he said.