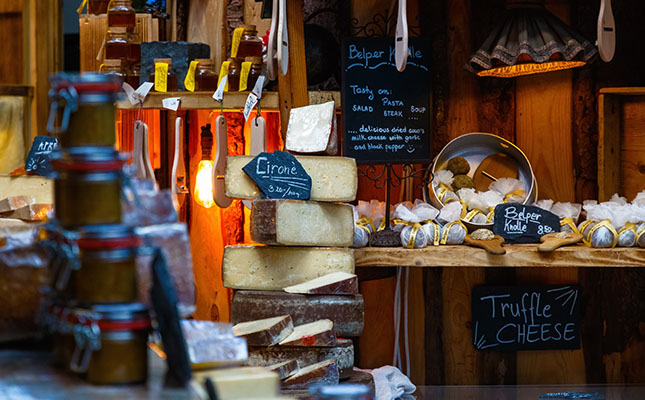 A longstanding dispute over EU subsidies that support Airbus and Boeing has led to the US government threatening to introduce punitive tariffs against EU imports amounting to US$11 billion (about R155 billion), including a long list of agricultural products.
These tariffs would be levied on selected goods imported from any of the 28 EU member states and would be in addition to the existing levies on European products.
According to a statement by the Office of the United States Trade Representative, a proposal had been submitted listing products that would be taxed in this way.
These included various European cheeses such as Cheddar, Stilton, Pecorino, Swiss, Gruyere, and Roquefort, wine and sparkling wine, oysters, lobster, olives, olive oil, yoghurt and citrus fruits such as limes, lemons, grapefruit, oranges, and clementines.
While the proposed tariffs, which would be subject to arbitration by the World Trade Organization (WTO), would result in increased costs for the EU agriculture sector, among other sectors, US consumers could also face higher prices.
Following negotiations between the US and Greek authorities, the US government had, however, agreed to exempt the popular Greek feta cheeses from these tariffs.
According to the American Customs and Border Protection Agency, it would revoke its decision to "reclassify customs duties on importing sheep-originating cheese" from Europe.
Commenting on the development, Stavros Arachovitis, Minister of the Greek department of Agricultural Development and Food, said: "the protection of feta cheese and, by extension, Greek livestock farming and production, is at the heart of our policy for an extroverted agricultural foods sector that will produce added value for producers and the country".
The US government defended the tariffs: "Our ultimate goal is to reach an agreement with the EU to end all WTO-inconsistent subsidies to large civil aircraft. When the EU ends these harmful subsidies, the additional US duties imposed in response can be lifted".
The proposed tariffs were met with unfavourable responses from various quarters, including Canadian Prime Minister Justin Trudeau, who called them an "affront" to the relationship between the two regions, while EU trade commissioner Cecilia Malmström said that it was a "bad day for world trade".