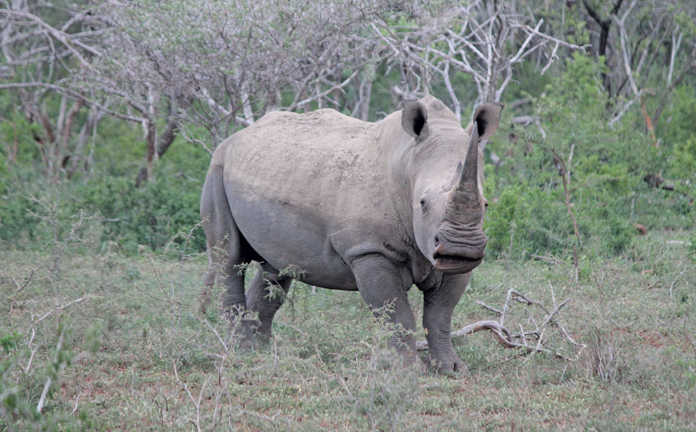 Almost 83kg of rhino horn from South Africa valued at around R29 million were recently intercepted by Hong Kong customs officials at the Hong Kong International Airport.
READ Rhino Horn Trade Africa website launched
According to a statement by the South African Department of Environmental Affairs (DEA), this was the single largest seizure of endangered species products in five years in Hong Kong.
The rhino horn had been declared as vehicle parts and were destined for Malaysia before being intercepted in Hong Kong after authorities received a tip-off. X-ray images of the cargo had also raised suspicion.
The DEA welcomed the seizure. "However, it remains a concern that these consignments are not being detected and seized before they leave South Africa," said Albi Modise, DEA spokesperson.
READ Rhino horn auction to go ahead, but bidding delayed
He added that the measures put in place to detect contraband needed to be urgently reviewed to adapt to the changes in the modus operandi of the syndicates involved in this transnational crime.
According to Modise, no arrests had been made, but he added that the DEA was in contact with the Department of Agriculture, Fisheries and Conservation in Hong Kong to transport DNA samples of the horns to South Africa to determine whether they were linked to any ongoing, or unsolved, poaching investigations.
According to a recent report by ADM Capital Foundation titled 'Trading in Extinction: The Dark Side of Hong Kong's Wildlife Trade', seizures of illegal rhino horn made by Hong Kong authorities since 2013 could be equated with the death of 51 rhinoceros. It also said that the diversity of endangered species imported into Hong Kong had increased 57% over the past decade.