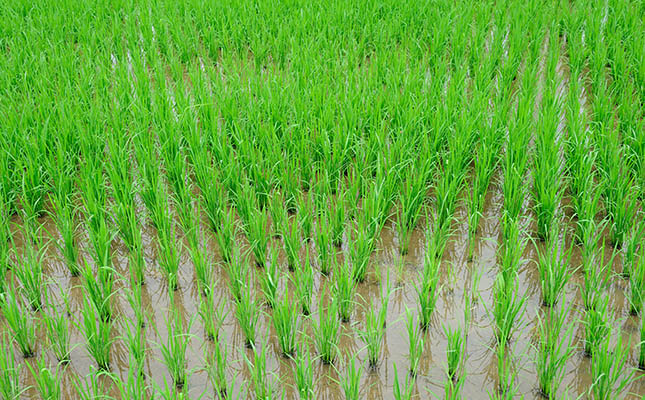 Severe food shortages are currently being experienced in North Korea, following a year of unexpected dry spells, heatwaves and flooding, which have resulted in the worst grain harvest in more than a decade.
The situation is being further exacerbated by ongoing international economic sanctions.
Official food rations had been reduced to 300g per person per day, a record low for this time of year, according to a recent UN food security assessment carried out at the request of the North Korean authorities.
The report found that just over 10 million people were facing severe food insecurity, "meaning they do not have enough food until the next harvest," said Herve Verhoosel, spokesperson for the UN World Food Program (WFP).
Verhoosel said the term "famine" was not being used at the moment, but could be introduced in the coming months. "The situation is very serious today, that's a fact."
Nicolas Bidault, co-leader of the assessment team, said that many families survived on a "monotonous diet of rice and kimchi most of the year, eating very little protein".
"This is worrying because many communities are already extremely vulnerable and any further cuts to already minimal food rations could push them deep into a hunger crisis," he added.
During a previous famine in North Korea in the 1990s, an estimated three million people died.
During the past few years, North Korea has relied on regular food aid from the UN.
Agricultural output for the 2018/2019 marketing year was the lowest since 2008/2009 at 4,9 million tons, and had led to a food deficit of about 1,36 million tons, according to the report.
Concerns had also been raised about this year's early season crops of wheat and barley. "The effects of repeated climate shocks are compounded by shortages of fuel, fertiliser and spare parts crucial for farming [resulting from the international sanctions]," Verhoosel said.
"Wheat, barley and potato crops play an important role in meeting household food needs during the upcoming lean season, despite accounting for only about 10% of total production," said Mario Zappacosta, senior economist at the Food and Agriculture Organization of the United Nations and co-leader of the mission.
Zappacosta added that the assessment found that the severe condition experienced during the winter left many crops exposed to freezing temperatures and cut production by nearly one-fifth.
The report recommended that food assistance be made a top priority, focusing on providing fortified foods to meet the population's current nutritional needs.
The report also recommended that measures be focused on boosting agricultural production including the importation of high-quality seeds, fertilisers and other agricultural chemicals and equipment.
Minimising post-harvest losses was also highlighted as a necessity, along with prioritising the upgrading of grain-drying equipment, threshing machines and storage facilities.