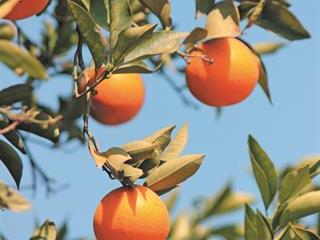 New research has shown that not all orange juice available at South African retail outlets is equally healthy. It depends on the region from which the oranges originate, additives, the variety, and whether the juice was freshly squeezed or made from a concentrate.
This is according to Dr Cindy Hunlun, who undertook the first study of its kind in South Africa on the chemical composition and nutritional value of locally produced orange juice. She received a doctorate in Food Science on this subject from Stellenbosch University in March.
According to a statement released by the university, Hunlun worked in the juice manufacturing industry for five years before being appointed lecturer at the Cape Peninsula University of Technology (CPUT). She then started work on her doctoral thesis, titled "Characterising the flavonoid profile of various citrus varieties and investigating the effect of processing on the flavonoid content."
According to her supervisor, Dr Gunnar Sigge of the Stellenbosch University Department of Food Science, much work has been done in the agricultural industry on the cultivation and packaging of citrus fruit, but local research into health benefits has been minimal. As much as two million tons of oranges are harvested annually for the export market and local consumption. Some of these are also processed into value-added products such as orange juice.
As part of her research, Hunlun investigated the chemical and phenolic content (which influences nutritional value) of three orange varieties cultivated on a large scale in South Africa: mandarin, navel and Valencia. She also compared the nutritional content of frozen orange concentrate with that of freshly squeezed juice, and the antioxidant level, a measure of good health values.
Hunlun collected orange juice samples from two cultivation areas, the Western and Eastern Cape, over three seasons. These were analysed to determine the influence of variety, seasonality, cultivation area and post-harvest handling on the fruit's nutritional content.
Fresher is better
It was found that, among others, the antioxidant levels of Eastern Cape oranges were higher than that of the fruit produced in the Western Cape, and therefore had greater nutritional value. These levels were also higher in locally produced navel and Valencia oranges than in mandarins, according to the statement.
Most orange juice found in the South African retail market is produced from concentrate that is frozen and then sold to juice producers. Hunlun found that this juice had appreciably less nutritional value than freshly squeezed juice. The latter had higher phenolic levels and contained more antioxidants than alternative options produced from concentrate.
Effects of dilution
In addition, it was found that the health value of orange juice made from frozen concentrate was also affected by the extent to which it was diluted with the juice from other fruit varieties. The formulation of juice is determined by legislation, according to which the juice of a specific fruit type, such as oranges, may be diluted with the juice of another, for example, apple, pear or grape, but may still be sold as a 100% orange juice blend.
"In the process, however, this drink loses many of the healthy characteristics that consumers assume are part of the juice made from a specific kind of fruit," Hunlun said. She is therefore of the opinion that legislation should be amended to protect consumers, as not everyone fully understands how to interpret product labels on which dilution is indicated.
Email the Faculty of AgriSciences, Stellenbosch University at [email protected].