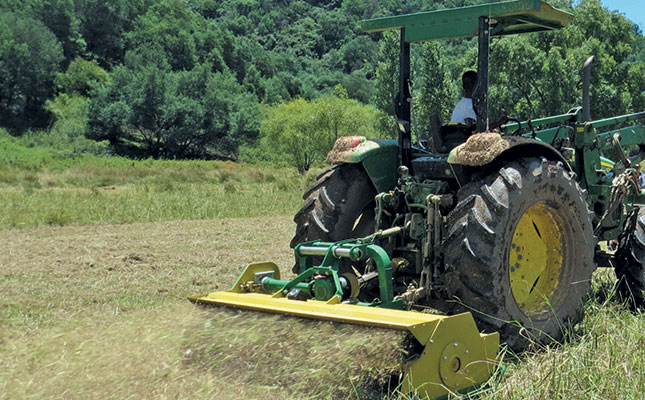 The design of Falcon's new flail cutter is based on lessons learnt from many years' experience with imported models, and knowledge of South Africa's unique farming conditions. After extensive field trials, the new machine was introduced at Nampo this year.
The flail cutter is now in full production at the Falcon factory in Howick, KwaZulu-Natal. Sizes range from 1,5m to 2,3m, suitable for tractors from 35kW to 60kW.
The 2,3m model F230 has proved highly successful at pasture topping; it removes unpalatable grass and dung pats, and spreads the cut material evenly across the full width of the machine. This promotes new growth and greatly improves pasture productivity.
Falcon machines are also sold to orchards and vineyards, where the cutters are set up to shred, mulch and desiccate prunings, as well as maintain the grass and vegetation between trees and vines.
Joe Spencer is the mechanisation editor of Farmer's Weekly.