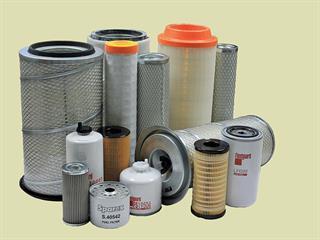 Sparex has come a long way since UK entreprenuer Malcolm Brook identified a gap in the market for the humble lynch pin back in 1965. The sales of this single product were so successful that it allowed Sparex to expand its range.  Within 10 years, the company had an annual turnover of £1 million (R18 million). The lynch pin is still part of the Sparex range, which now includes more than 50 000 products.
In the 1980s, Sparex launched a full range of tractor parts and released its first catalogue of parts suitable for Massey Ferguson tractors. Deals were also signed with Case and John Deere. The first wearing parts were launched in 1996, making Sparex a one-stop shop for the supply of all parts related to agricultural machinery.
Today, the company is a multinational business with an annual turnover of R2,3 billion in 2014.
"I think that the main reason Sparex is so successful is our global thinking. Unlike some of our competitors, we cover not only local areas, but the whole world," says Sparex managing director, Jeremy Burgess. Sparex South Africa opened in 1981, operated by two people in a single garage.
"We now have a warehouse of 2 100m² in Durban and another warehouse in Stellenbosch," explains Sparex SA managing director Neil Larter. More than 100 new product lines have been introduced over the past year, including parts for recent tractor models such as the MF 5400 series and New Holland TD and TN series.
Other new items are a range of LED working lights for tractors, LuK clutches for the John Deere 5300 and 5400 series
and Same tractors, and a wider range of filters.