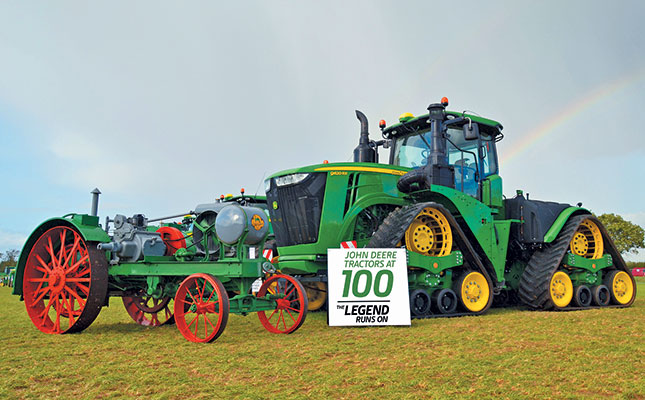 John Deere's acquisition of the Waterloo Gasoline Engine Company in Iowa in 1918 was a controversial investment at the time.
Few critics believed in the future of tractors; most were convinced that farmers would continue to rely on traditional horsepower.
Today, John Deere manufactures tractors in 12 factories worldwide.
1. Worldwide celebrations
John Deere's 100 years of success and innovation, from the Waterloo Boy to today's 'intelligent' tractor (above), was recently celebrated at the company's factories around the world. The Mannheim facility in Germany even organised a tractor parade through the city.
2 The Waterloo Boy
The Waterloo Boy Model N, manufactured from 1917 to 1924, was the first production tractor built and marketed by John Deere. It was also the subject of the first-ever Nebraska Tractor Test in 1920, which confirmed that the Model N 12-25 produced outputs of 12,1 drawbar and 25,51 belt horsepower (9kW and 19kW respectively).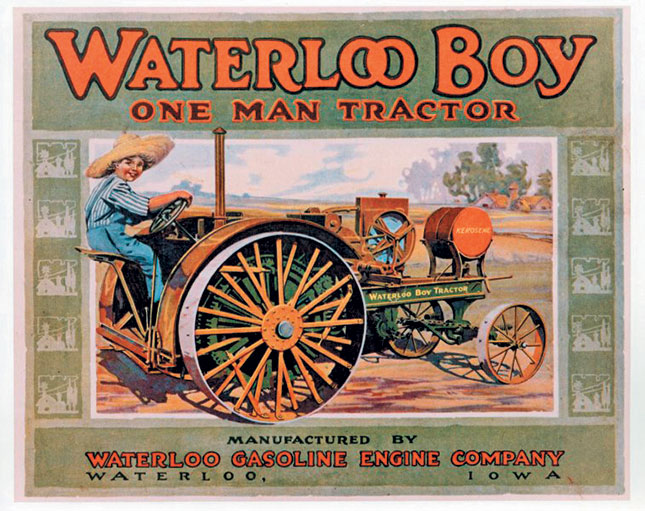 3 To the UK
In 1918, several of the very early Waterloo Boys were shipped to the UK, where they were renamed the 'Overtime Tractor'. Harry Ferguson was the agent for Overtime Tractors in Belfast and the machines sparked his interest in the new technology, leading to his many inventions and innovations. Seen here is the Ertl scale model Overtime tractor on my desk.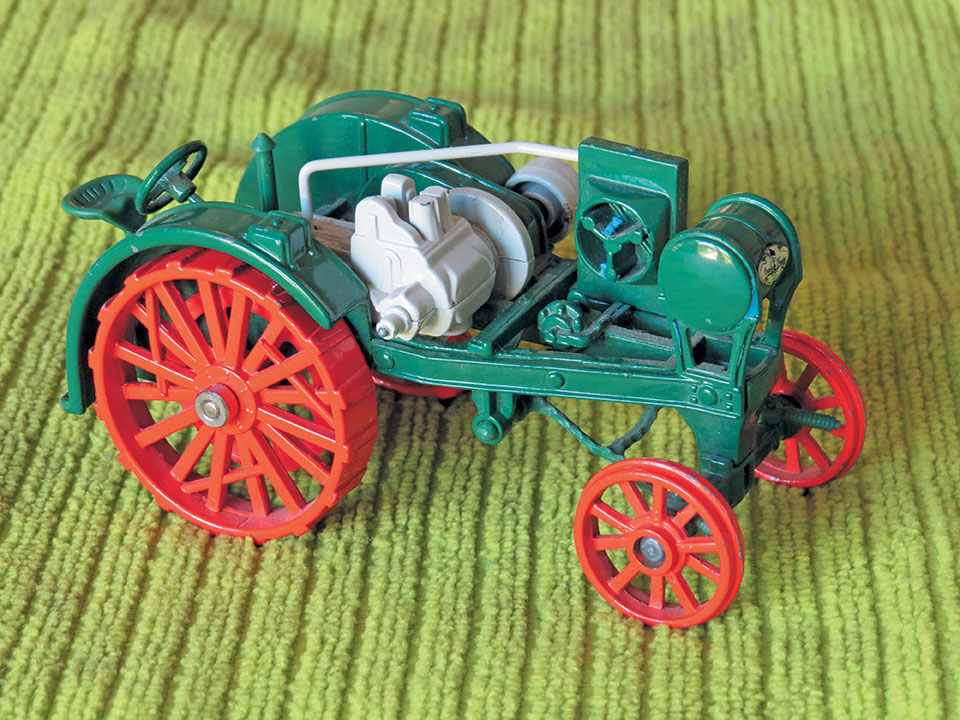 4 The Model D
The first green-and-yellow production tractor branded John Deere was the Model D, manufactured from 1923 to 1953. This was the longest production run of any farm tractor, and more than 160 000 were built. The two-cylinder engine had a distinctive exhaust note, earning the Model D the nickname 'Johnny Popper'.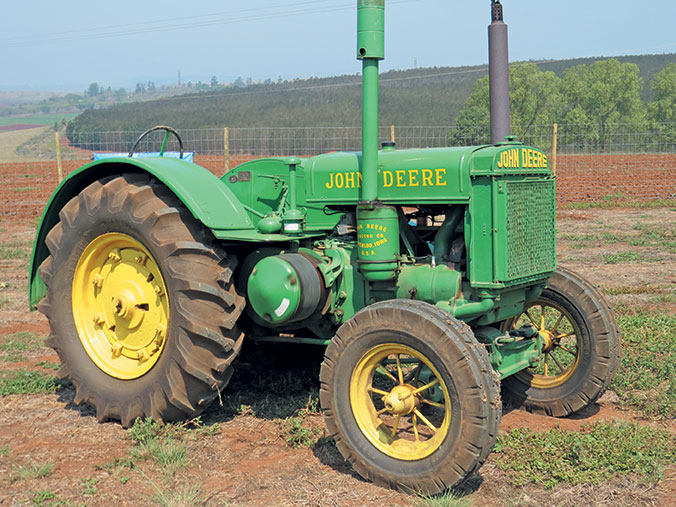 5 The General-Purpose
The GP (General-Purpose) model that appeared in 1928 was the first John Deere tractor with a power lift for raising attached implements.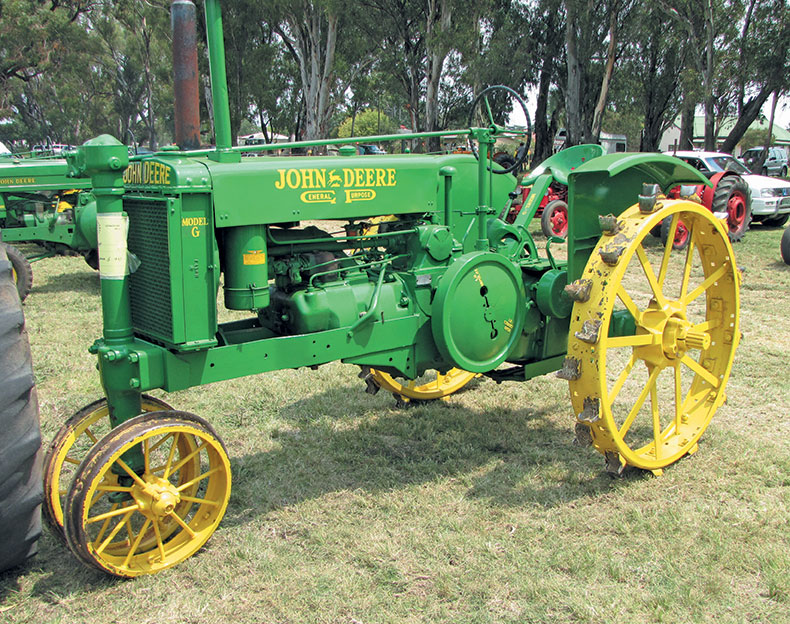 6 The Model A
This model was manufactured from 1934 until 1952, by which time 328 000 had been built. In the US it was usually sold as a tricycle row-crop model and incorporated numerous innovations, such as an adjustable wheel track through the use of splined hubs.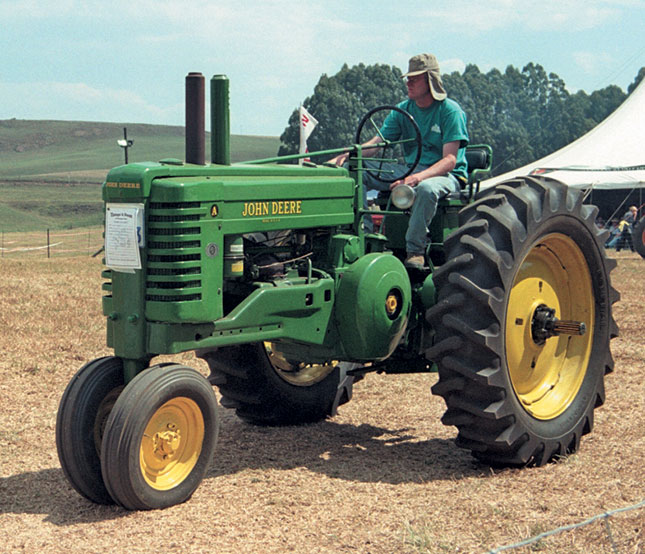 7 The Mannheim connection
In 1956, John Deere purchased tractor manufacturer Heinrich Lanz AG in Mannheim, Germany, expanding its manufacturing business into Europe for the first time. Lanz had a long history in the tractor industry, having introduced the famous Lanz Bulldog in 1921.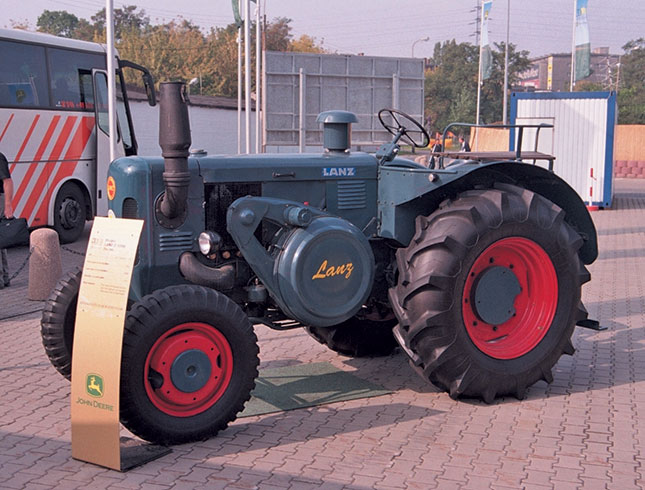 8 Record breaker
John Deere's 'New Generation' series was introduced in 1960. The JD 4020, manufactured from 1963 to 1971, was the most successful of the series, becoming the most widely sold single tractor model of all time, with total sales of 175 000. It helped John Deere claim the title of worldwide tractor sales leader for the first time.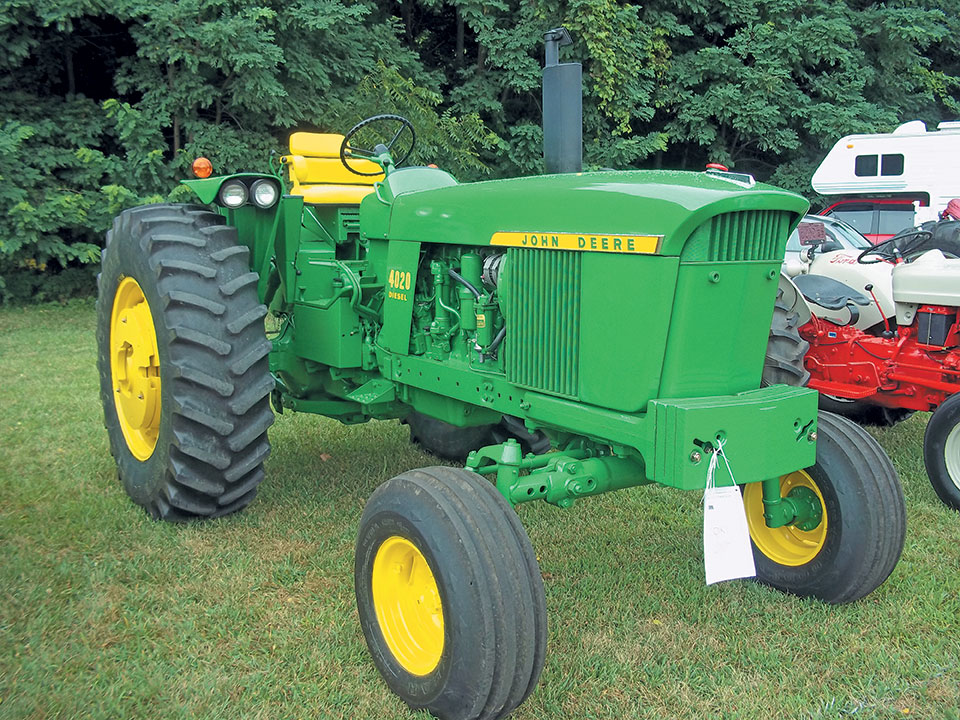 Joe Spencer is the mechanisation editor of Farmer's Weekly.