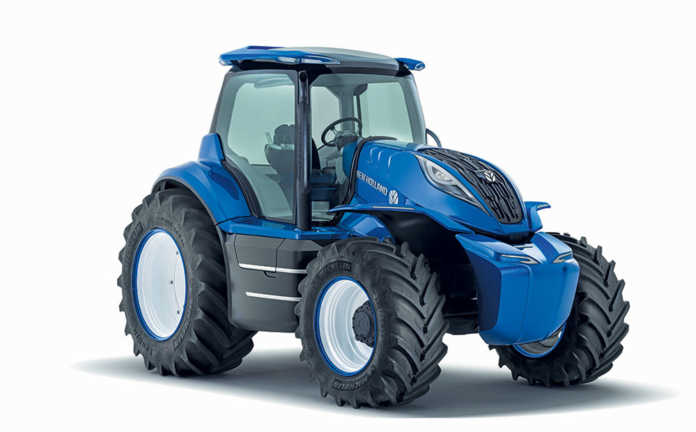 New Holland's vision of the farm of the future is of a system that produces not only food, but the biomass needed to generate the energy to run its operations and power its tractors and other machinery.
"The new methane-powered concept tractor is the latest development in New Holland's pursuit of sustainable and efficient technology through innovation," says New Holland's Carlo Lambro.
READ The driverless tractor is here
"Its groundbreaking engine delivers the same performance and has the same durability as its standard equivalent, but with much lower running costs."
The tractor builds on the T6 methane prototype. It features a power-train that uses cutting- edge combustion technology specifically developed for agricultural applications by FPT Industrial, which has pioneered natural gas traction for more than 20 years.
The engine is significantly quieter. Carbon dioxide emissions are at least 10% lower than those of a standard diesel tractor engine, while overall emissions are 80% lower.
READ Make the most of real-time machine and field data
The six-cylinder NEF engine delivers 135kW and 740Nm, the same power and torque as a standard diesel equivalent, but with up to 30% saving in running costs. With its composite layered tubular structure, the tank can carry enough fuel for a full day's work.
The interior of the cab is ergonomically designed with all the essential controls on the integrated armrest. Additional functions are controlled through an interactive headliner display.
Joe Spencer is the mechanisation editor of Farmer's Weekly.