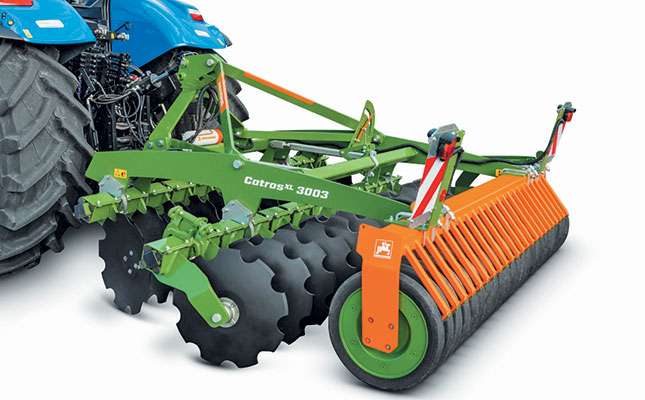 Each year, the renowned iF Design Awards recognise outstanding, innovative, ergonomic and, of course, aesthetic products from all sectors.
The evaluation criteria include design quality, finish, choice of material, degree of innovation, environmental compatibility, functionality and ergonomics.
This year, the iF Design Farm Machinery awards went to Amazone's Catros XL 3003 compact disc harrow, the ZG-TS 10001 trailed fertiliser spreader, the UF 2002 mounted sprayer and the Cataya 3000 Super seed drill combination.
Catros XL 3003
Features mentioned by the judges include the lightweight compact disc harrow design, easy handling and fuel-saving capability. This latest version of the Catros has been extensively simplified, resulting in a more competitive price.
ZG-TS fertiliser spreader
The new ZG-TS trailed fertiliser spreader won over the judges with its automatic monitoring and control, which greatly reduce the operator's workload; the steering axle, which minimises crop damage by allowing the spreader to follow in exactly the same wheel-tracks as the tractor; and the hopper design, which allows a maximum volume.
UF 2002-FT
The UF 2002 is not only one of the most up-to-date compact sprayers available, but also the most compact. Complex technology and ease of operation contribute to improved safety and reduced operator stress.
Cataya seed drill combination
According to the judges, the Cataya seed drill combination sets new standards in operator convenience. All the settings on the central operator station are identified by icons, making the instructions 'language neutral'.
The controls are also well protected to avoid being damaged by dust and dirt. The intuitive nature of the controls helps to avoid any errors in the settings, and the innovative design ensures highly accurate seed placement.
Joe Spencer is the mechanisation editor of Farmer's Weekly.