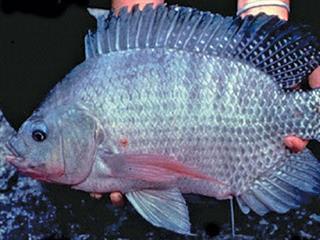 The Aquaculture Association of Southern Africa (AASA) has held bi-annual aquaculture conferences in various forms since 1984. Early conferences were largely sponsored by universities such as Rhodes and Stellenbosch, and attracted a wealth of research and student contributions in the then technology-driven sector. At the same time, aquaculture was promoted by the various departments of environmental affairs.
The mid-1980s saw a dramatic shift in policy by the Department of Environmental Affairs and Tourism (DEAT) to a focus on the conservation of only indigenous organisms. Aquaculture promotion, and indeed all breeding and stocking of non-indigenous fishes, was halted abruptly. DEAT hatcheries were either closed or partially privatised.
DEAT withdrew from promoting aquaculture but retained the legislative controls over it. Some non-indigenous species such as trout, that formed the backbone of a substantial industry, were suddenly declared 'invasive' under wide-reaching new legislation.
In the meantime, producer groups such as the Trout Farmers' Association and others for shellfish, ornamental fish and tilapia had appeared. Intense and often acrimonious debate between these groups, scientists and conservationists followed, and it was finally agreed that although DEAT would retain legislative control over aquaculture, an 'enabling environment' should be created to allow private enterprises to grow the sector.
We are now forced to ask the question: has this happened?
Too many laws
In the last five years, new legislation under the National Environment Management Act (NEMA) has sought to define and regulate aquaculture under DEAT's control. At the same time, user groups working through AASA have persuaded government that aquaculture should fall under the Department of Agriculture, Forestry and Fisheries (DAFF). Since aquaculture is also intensive livestock production, this was logical.
All that has changed is that, far from creating an 'enabling environment' to promote aquaculture development, we now
have a duplication of legislation. DEAT retains the veto on species choice, farm location, water use and all aspects that it considers to affect the environment. And DAFF is also allowed a say in species choice, import regulation, veterinary restrictions and other barriers.
In addition to this maze of nationally and provincially conflicting legislation, we now have a proposed Aquaculture Act. How this can assist in creating an enabling environment is hard to understand.
The following are required to start a 20t/ year (or larger) tilapia project using high-performance Nile tilapia:
An environmental impact assessment from DEAT, which takes up to a year to approve and costs between R50 000 and R200 000, depending on the scale. Smaller projects require a basic assessment;
A water-use permit from the Department of Water Affairs;
A species permit from the Alien and Invasive Species (AIS) biosecurity department in Cape Town. This requires a risk assessment that costs between R12 000 and R150 000;
A national import permit from the AIS biosecurity department;
A national 'possession' permit from the AIS biosecurity department;
A provincial DEAT import permit, and in some cases, a permit from the Gauteng Department of Agriculture and Rural Development;
A provincial DEAT export permit to exchange fish between provinces;
A DAFF veterinary permit to exchange fish between provinces and import strains and founder brood-stock.
Additionally, no tilapia can be imported to start a project from countries not yet been 'approved' by the DAFF's veterinary section. This is presently limited to a single country.
This is South Africa's 'enabling environment' for aquaculture! Is it surprising that the country is 25 years behind the rest of Africa as far as aquaculture is concerned?