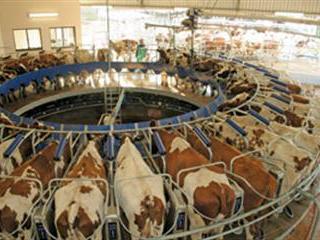 Farming is the only business I can think of that purchases everything as an input cost at retail prices and sells the end product at wholesale prices. The middleman and retailer of farm-produced products can comfortably pass on marked-up prices to the consumer. Cows are not milk taps that can be opened and shut at will according to market demands. They are biologically driven entities.
Admittedly, the dairy farmer can regulate his milk flow to a certain extent, but he is primarily required to manipulate costs to maintain a profitable business. This requires a sound interpretation of the measurement of profits. An example of the concept of measuring profits follows. Here's a real-case scenario of a farmer producing 25 062l of milk from 1 027 cows at an average yield of 24l/ cow/  day. The present margin over feed is R43,57/cow or R35 503,39/day.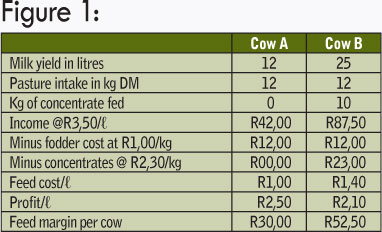 Fig. 1 compares the margin over feed of a pasture-based cow (A) and a partial TMR cow (B).

However, he produces 1 062l of milk above his 24 000l quota, for which he is paid nothing! The weighted average price of milk is reduced from R3,53/l to R3,38/l, a loss of 15c/l. If he were to cull 44 cows to remain within the limits of his quota, he would generate R34,57/ cow or R33 982,31/ day. A reduction of R1 521,08/ day or R46 266,70/ month. Whether the farmer is averaging cow A or cow B yields, the overhead costs, fixed or variable, remain the same for each cow.
Malcolm Stewart-Burger founded the Society of Master Dairymen and designed the Maxi Milk System. He is currently a part-time consultant to Nutex Feeds and De Heus.
Contact Malcolm at [email protected] Please state 'Milking for profit' in the subject line of your email.