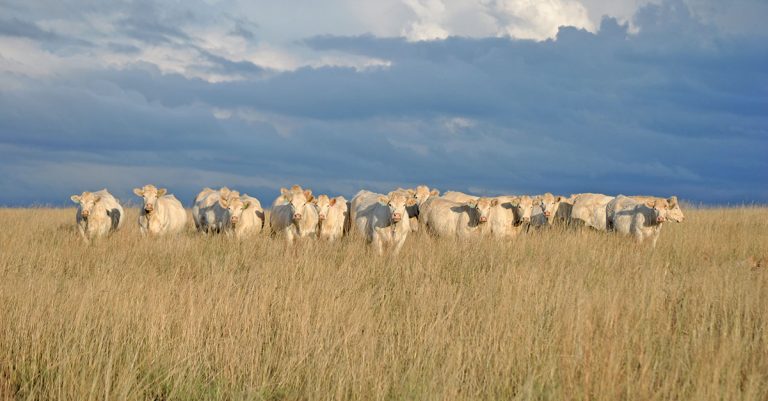 Loutjie Campher runs a diverse farming business on his farms Roodekop, Kaalfontein and Vlakfontein near Ventersdorp in North West.
A few years ago, following severe drought in the province that forced him to sell most of his commercial cattle, Campher saw an opportunity to restore this part of his operation by breeding Charolais.
This led to the establishment in 2016 of the Loumotta Charolais stud, which has since produced two champions at the Charolais Champion of the World competition.
"When we wanted to rebuild our cattle numbers after the drought, one of the top Charolais herds in the country, the Riccor herd, came onto the market. We selected some of these female animals as the foundation of our stud herd," says Campher.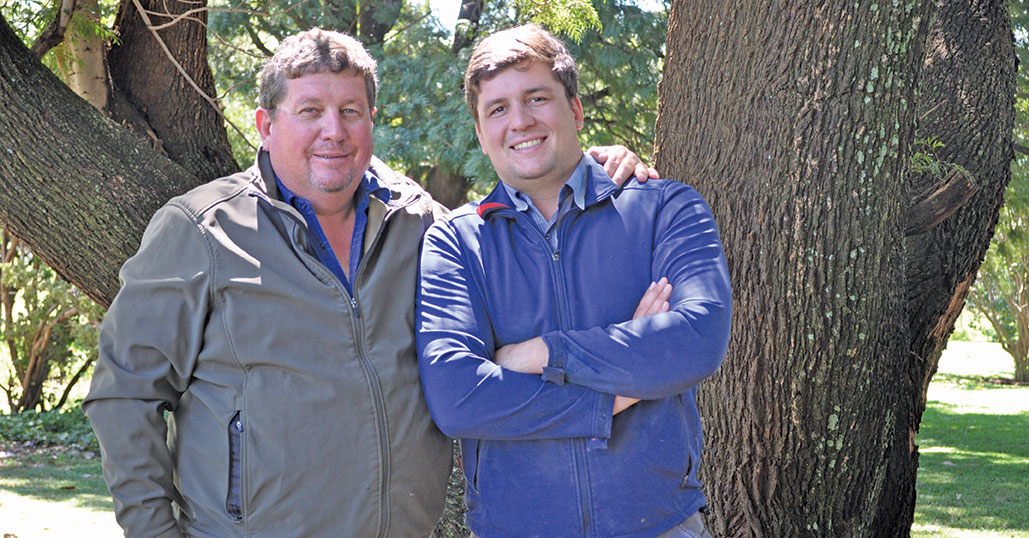 Apart from the Charolais stud, he runs an Angus stud, a commercial cattle herd and a Mutton Merino flock, and produces maize.
Breeding
Historically, Campher says, Charolais female animals had a reputation for calving problems, but this was resolved through selective breeding.
"The Charolais has a medium frame, but is still efficient. Female animals have more than enough milk and can produce calves that achieve good weaning weights, even with relatively low birthweights."
For breeding, he focuses on dam lines and efficient female animals that can raise calves successfully. "Once I've identified a highly efficient cow, I keep that dam line in the stud, and focus on breeding with those genetics."
He says the breed performs well in crossbreeding and, due to hybrid vigour, the use of Charolais genetics in commercial crossbred herds helps achieve higher weaning weights.
Functionality is one of his main breeding objectives.
"A female animal in the stud must have a good, feminine frame with a well-formed and well-placed udder, and a bull should have superior muscling while still being functional."
Selection and testing
Breeding functional and efficient animals starts with strict selection. The average weaning weight for Charolais bulls is 283kg, while heifers average 271kg. He culls calves that fail to achieve acceptable weaning weights and says it is normal for at least 30% of heifer and bull calves to be removed from the herd at this stage.
During subsequent rounds of selection, Campher retains certain heifers in the stud according to his breeding objectives, and sells the rest as breeding animals at auction.
Bull calves undergo on-farm Phase D growth testing, and those that do not perform well are culled.
The remaining young bulls are then put through veld testing to determine their efficiency and functionality; those that cannot adapt are also removed from the herd.
About 30% of all bull calves produced in a single production season are retained as part of the herd and either used as stud sires or sold at auction as commercial or stud bulls.
"This strict process ensures that we're able to provide bulls of the highest quality for commercial and stud producers. When we sell a bull, we want to know that he'll be able to improve the client's herd."
There are 70 cows in the breeding herd. Campher makes use of artificial insemination (AI), and has two clean-up bulls for female animals that fail to conceive through AI.
The breeding season runs from October to January. Cows are on a synchronisation programme and AI is performed using genetics imported from Canada, the US and Australia, as well as locally available semen. Embryo flushing is also performed, albeit selectively.
Campher prefers running a single breeding season, with the calves being born during winter, when parasites are less active. They are then weaned in April, when plenty of feed is available.
Grazing
The farms have mixed grazing pastures of sweet- and sourveld, with a carrying capacity of about 5ha/1 LSU.
To provide additional grazing and for the purposes of feed production, Campher plants 120ha to sorghum and 60ha to Eragrostis, which is baled specifically to feed the herd bulls when they are not with the cows.
In addition, this hay is used as roughage for the young bulls. After harvesting, the cattle graze the maize residue as an additional source of winter feed. They also receive a protein lick in winter and a phosphate lick in summer.
Health management
Campher follows a consistent disease-management programme throughout the year.
In May and October, the animals are vaccinated for the major diseases that occur in the area, including bovine tuberculosis, blackleg, bovine malignant catarrhal fever, Rift Valley fever and brucellosis.
One of Campher's biggest challenges is stock theft, and his cows are counted daily. He is also active in the local theft prevention forums.
"We implement some preventative measures such as cattle branding, and collect tail hairs from our stud bulls, which can be used for genetic testing in stock theft cases," he says.
Learning from adversity
Campher hopes to double his Charolais herd over the long term. He also aims to make small, ongoing improvements to the herd, such as in the muscling and functionality of the bulls.
He says that one of the biggest mistakes he made in the past was to not be better prepared for disasters that could strike at any time, such as the multi-year drought experienced in North West.
He has since invested in additional storage space, and can now store more feed on the farm in case of another drought.
"But we can always learn from a crisis. If it hadn't been for the drought, I might never have started breeding with Charolais, which has now become one of my biggest passions."
Email Loutjie Campher at [email protected].