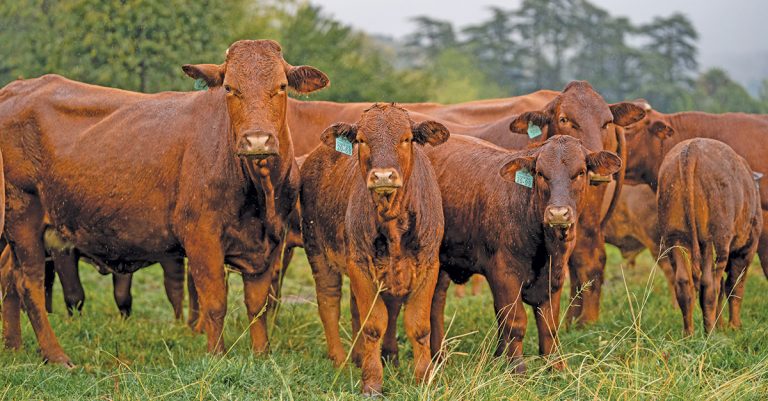 The Droughtmaster, a cattle breed that was developed in Australia, is still relatively new in South Africa. The first Droughtmaster genetics was brought to South Africa in the early 1990s, and in 1999, the first live animals were imported from Australia.
Since then, the breed has become well established in South Africa, and according to breeders Carl and Niël Durow, it is gaining popularity amongst commercial and stud breeders due to its hardiness and high fertility.
The FC Durow Trust Droughtmaster stud forms part of a family farming business run by brothers Freddie, Eksteen and Carl, and Carl's sons, Niël and Carl.
The family farms crops, cattle and sheep on Skeefkop, near Clocolan in the Free State. Maize, sunflower and soya bean are grown in rotation on about 1 200ha.
The livestock component is run on 2 800ha of veld and includes a 600-breeding ewe SA Mutton Merino flock, the Droughtmaster stud, and a Sussex commercial and stud herd of roughly 800 and 240 breeding female animals respectively.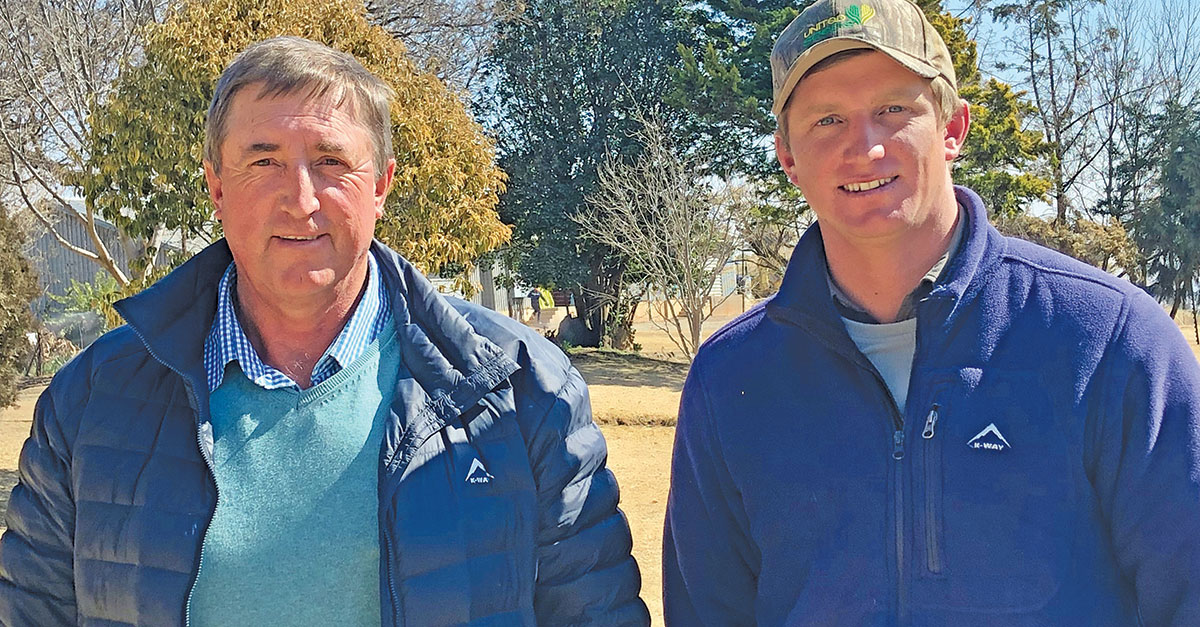 "We bought our first Droughtmasters in 2017. At the time, we were only breeding with Sussex cattle. A farmer in the Eastern Cape, Trevor Stötter, who was retiring, wanted to sell his Sussex stud. When we went to view the animals, he told us that he was also considering selling his Droughtmaster stud. We were impressed by the animals so we decided to buy them as well," says Carl.
Breeding and selection
He says they have been satisfied with the Droughtmasters' performance.
"They are well adapted to South Africa's farming conditions; they have a short, sleek coat and [show] good resistance to ticks and diseases. The breed is highly fertile and produces small calves that achieve heavy weaning weights."
The Durow breeding herd consists of about 160 cows and 50 heifers. They maintain two breeding seasons, one for cows and one for heifers, says Niël.
The heifers are bred at 18 months from April to June, and the breeding season for cows runs from November until the end of January.
"We make use of five stud bulls, and we try to always maintain a bull-to-cow ratio of one bull to between 25 and 35 cows. We have also started making use of artificial insemination [AI]. At the moment, around 30% of our breeding is done via AI," Niël explains.
The herd has an inter-calving period of 400 to 410 days. The conception rate is about 95% and the weaning rate is about 90%.
"One of the main causes of calf losses these past few seasons has been diarrhoea due to infection with E. coli bacteria. This has become a big problem in our area," says Carl.
Calves are weaned at seven months; first calvers achieve weaning weights of roughly 210kg, while cows produce weaners that weigh an average of 250kg.
The first round of selection takes place at weaning. According to Carl, as they are still in a herd building phase, they try to retain the maximum number of animals, but are strict about culling poor performers from the herd early on.
Calves with weaning weights too far below the herd average, for example, are sold to feedlots, and Carl says they do visual appraisals to exclude any calves that show clear faults.
The next round of selection takes place when animals are 18 months old, and this is done by the breed director of the Africa Droughtmaster Cattle Breeders' Society, who selects animals according to the breed standards.
Bulls to be sold at auction undergo selection at two-and-a-half years old, roughly three months before the auction takes place.
"Bulls should be medium-framed, with good masculine conformation, including length and breadth in the body, as well as strong legs. The sheath should also not be too long," says Niël.
Grazing and health
The farm is situated in a predominantly sourveld region and can sustain livestock at a carrying capacity of 1LSU/5ha.
However, the carrying capacity has been improved with the addition of planted pastures, such as Eragrostis, oats, forage sorghum and forage radish, which means the farm can now carry about 1LSU/3ha. There are 20 grazing camps for the Droughtmasters. These range in size from 10ha to 20ha and animals are frequently rotated between camps to prevent over-grazing.
The animals are farmed extensively and apart from a phosphate lick in summer and a protein lick in winter, they receive little additional feed and supplements.
However, when grazing conditions are poor, and if their condition needs to be improved before the breeding season, the animals are given hay that gets baled on the farm. Bulls that are up for sale are given a finishing ration prior to the annual auction.
"We have not had much trouble with diseases in the Droughtmasters, but we do follow a basic animal health programme that changes from one year to the next based on the recommendation of our veterinarian," says Carl.
Last year, they had to vaccinate all their animals against Rift Valley fever, for example. Standard treatments include vaccinating all calves at weaning for bovine viral diarrhoea, pneumonia, lameness, bovine spongiform encephalopathy, lumpy skin disease and anthrax.
Heifer calves receive the RB-51 vaccine to prevent infection by Brucella abortus. The animals are dosed against internal and external parasites in winter and are dipped twice a year. All the animals are also given a dosage of Multimin twice a year.
Growing demand
There are already more than 50 registered Droughtmaster breeders in South Africa, and according to Carl, demand for the breed keeps growing.
"I have been crossbreeding Droughtmaster bulls with Sussex heifers with very good results."
He says Droughtmasters should perform well when crossbred with any Bos taurus breed.
"Our aim is to grow our herd and to be able to deliver a steady supply of productive bulls to commercial breeders.
"We are already seeing a bit of a boom on the commercial market for Droughtmaster bulls."
The Durow Droughtmaster and Sussex Production Sale will take place on 18 August on the farm Skeefkop, Clocolan. Phone Carl Durow on 083 305 0664, or Niël Durow on 083 309 9022.
Visit the Africa Droughtmaster Cattle Breeders' Society at droughtmasterafrica.co.za.